There's plenty to see and do along America's busiest Interstate. We visit hundreds of information sources across the Internet several times a day to bring you the latest articles and information of interest to I-95 travelers.

The Crystal Coast Tourism Authority Invites Park-Hoppers to Skip the Line and Let Their Imagination Run Free
April 11, 2014
- While throngs of families flock to mega-amusement parks this season, spending $500+ for a family to catch a glimpse of the beloved mouse with red ...

Vermont Ramps Up Its Sports Scene in 2014


March 28, 2014

- Vermonters lead the nation in frequent exercise and this summer season; the Vermont Department of Tourism and Marketing (VDTM) invites all athletes ...

Providence Opens Its Doors for Historic Preservation Tours


March 28, 2014

- The Providence Preservation Society (PPS) announces the 35th Annual Festival of Historic Houses, taking place this year on June 13, 14, and 15. The ...

New Website Offers Unique Content for Your Next Interstate Road Trip


March 19, 2014

- Planning your next road trip just got a little easier… and a lot more fun. HighwayPal, a new website devoted specifically to Interstate highway ...

2014 Spring Training – Florida's Grapefruit League


March 2, 2014

- Spring is in the air… and spring training has begun! Florida is the home of Major League Baseball's Grapefruit League and spring training 2014. ...

Port Canaveral Breaks Ground on New Terminal


January 6, 2014

- Construction has begun on the new estimated $50.5 million Cruise Terminal 1, the first to be located on the south side of Canaveral harbor and that ...

Connecticut: Fairfield and Litchfield Counties- Ride the Rails with Santa Claus


November 25, 2013

- Trains rides and the merriment of Christmas make a great combination for family fun and in Western Connecticut the Jolly Old Elf himself can be found ...

Disney Releases Renderings of New Avatar Land at Animal Kingdom


October 14, 2013

- Officials at Walt Disney World have finally released the first renderings of the Avatar themed Land at Animal Kingdom and what the new world will ...

Northeast, Best Corn Mazes and Fall Festivals for Family Fun


August 26, 2013

- From Maine and Vermont to New York and Massachusetts the idea is simple, getaway for a bit and enjoy the season. Select the perfect pumpkin, navigate ...

Florida: Kissimmee, Classic Family Vacation Ideas – Old Town, Horseback Riding, and a SkyCoaster


June 17, 2013

- Sometimes it is the simple things that are the most fun to share. The Friday Night Cruise in Old Town is definitely one of those simple traditions ...

North Carolina: Boone, Summer Family Vacations with Ziplines, Caves, and Living History


June 13, 2013

- For active families Boone in the North Carolina High Country may be just about perfect. Cool air, starry nights, miles of pathways for hiking or ...

Advice: Tips for Family Vacations with a Baby


June 10, 2013

- New parents agree that their biggest surprise is finding out how much packing is involved when traveling with a baby or a toddler. For little tykes ...

Virginia: Virginia Beach, Family Vacations for Grandparents and Grandkids


June 4, 2013

- Virginia beach offers great vacation activities to consider sharing with your grandkids during your holiday at the beach. read the full story…

Vermont: Smugglers' Notch, Smuggs' Resort Teen Connections Include Water Fun, Via Ferrata, and Geocaching.


May 25, 2013

- Teen guests call it "The Notch" and know that "It's good." For parents vacationing with teens, it means a bored-no-more zone with stuff to ...

Theme Park Proposed For I-95 Exit in Kingsland, Georgia


May 15, 2013

- Kingsland, Georgia – A $100+ million entertainment and adventure resort complex has been proposed for Kingsland, Georgia, just off I-95 exit 3. ...

Florida: Best Beach Spots for a Family Vacation


April 19, 2013

- If your next Florida vacation requires a beach we have a few suggestions worth considering. Think about getting away to the beach and enjoying sun, ...

US: Southeast, Best Corn Mazes and Fall Festivals for Family Fun.


April 19, 2013

- From Georgia and Tennessee to Arkansas, farms, villages and towns are creating seasonal festivals that frame natural works of art. Clever and fun, ...

US Southeast, Family Camps – Affordable Summer Family Vacation Fun


April 11, 2013

- Family camp requires no management skills. From exotic up-close animal encounters at Busch Gardens or mother/daughter sailing lessons in North ...

Florida: Space Coast, Family Vacations with Treetop Treks, Ziplining, and Sand Scultpures.


April 5, 2013

- Just imagine treetop trekking, ziplining, and awesome sand sculptures all in one day at the Brevard County Zoo in Melbourne. read the full ...

Disney to Transform Downtown Disney into Disney Springs


March 19, 2013

-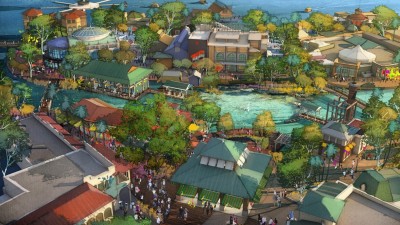 Virginia: Virginia Beach, Enjoying the Sweatshirt Season – Spring Breaks with Stargazing, Night Hikes, and Whale Watching.
February 19, 2013
- Going to the beach in the spring is a rewarding, stress free, and wallet friendly experience. The "sweatshirt season" is the vacation value ...

US: Mid Atlantic Spring Break Family Vacations with Egg Hunts, Ziplines, and Living History.


February 15, 2013

- From Virginia Beach, and Richmond to Valley Forge, PA and Southern West Virginia there is still time for a great spring break Family vacation fun ...

Georgia: Atlanta, Fernbank Museum of Natural History: See Extreme Mammals!


February 14, 2013

- View this page for details about the newest exhibition at Fernbank Museum of Natural History in Atlanta and view family vacation offers from hotels ...

US: Southeast – Best Snow Tubing Spots in North Carolina and Georgia.


January 31, 2013

- Anyone who loves to go sledding will be thrilled by snow tubing because it combines the thrill of a great slide with a little extra bounce. It's ...

North Carolina: Boone, Family Vacations with Snowy Downhill Thrills—No Skill Needed


January 30, 2013

- In the dictionary after the words winter fun it should say, see also – snow tubing high energy fun with squeals laughter included. read the full ...