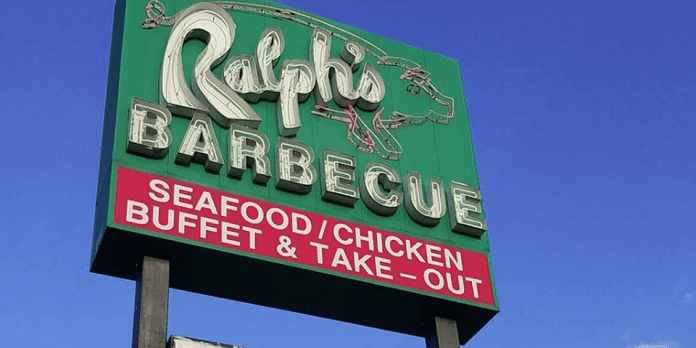 Ralph's BBQ is located 2 blocks east of I-95, exit 173 in Weldon. They offer buffet-style meals… and superb barbecue (pulled pork), chicken, and fried catfish. They also have all manner of salads and fresh vegetables.
This place is not to be missed. No credit cards… cash only here. You'll get quality food served quickly in a buffet, all-you-can-eat style.
The buffet isn't just BBQ, it also had fried chicken, mashed potatoes and gravy, green beans, potato salad, pickles, light pasta squiggles, regular salad, no baked beans, banana pudding and strawberry shortcake.
This is a must stop! Give them a try, you may just end up being a regular customer.