About Lake Woodruff National Wildlife Refuge
Lake Woodruff National Wildlife Refuge is located near the historic Ponce de Leon Springs State Park, which was named for the famed Spanish explorer who may have led Spanish forces through the area in 1513 in his quest for the Fountain of Youth. Development of this area dates back to when the Spaniards cleared a small area, planted it in sugar cane, and built a mill to process the cane.
History
Prior to Spanish exploration, this area was occupied by the Timucuan Indians and their predecessors dating back 8,000 years. Numerous Indian mounds and middens are located throughout the area.
According to local sources, in 1804, William Williams moved from New Smyrna Beach to settle at Spring Garden, now known as DeLeon Springs, and was the first to raise corn and cotton. Farming operations occurred during the late 1800's on Tick Island, including an orange grove and cattle grazing.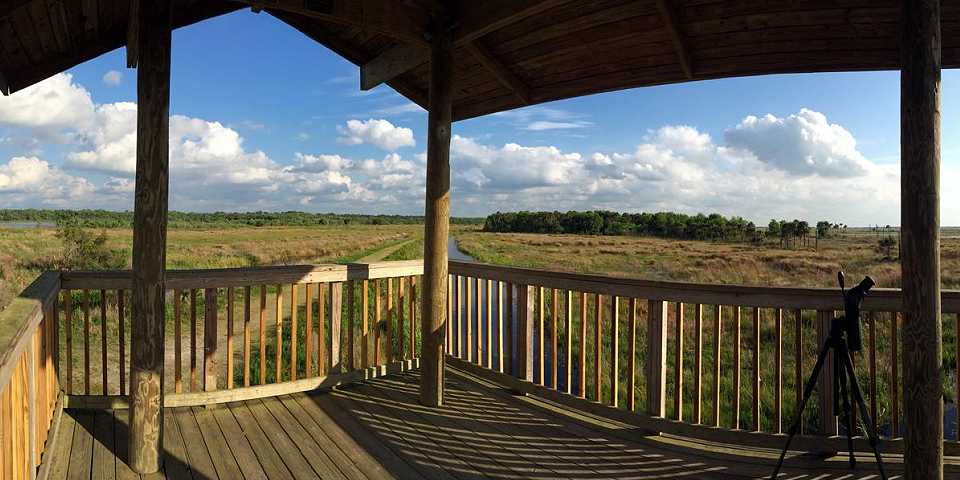 After Florida became a United States territory in 1821, Major Joseph Woodruff bought out Williams' 2,020 acre share of Spring Garden in 1823. The lake became know as Lake Woodruff and the refuge was later named accordingly. In 1952 a private land developer made an abortive attempt to develop about 3,000 acres east of Lake Woodruff for agriculture. Levees were constructed and two 2,400 gallons-per-minute pumps were installed to drain the land. This venture was found to be impractical and was abandoned. The pine timber was removed from Jones Island in 1957-58. Pine, cypress, and oak timber were removed from Tick and Dexter Islands before the federal government bought the land. Prior to acquisition, timber and shell removal operations occurred on Tick Island.
Established in 1964
The 22,000-acre Lake Woodruff National Wildlife Refuge, was established in 1964 as a migratory bird refuge. Bordered by the famed St. Johns River on its western boundary, the refuge contains natural habitats including marshes, swamps, creeks, hammocks and uplands. Man-made dikes form pools that attract waterfowl year-round and bald eagles, deer, marsh rabbits, otters and gopher tortoises are common sights, as well. The final installment on the Wings of the West trail can also be viewed here. The swallow-tailed kite wings are tucked away at the very end of Mud Lake Road; park in the Live Oak parking lot. Past the gate and to the right, the wings are situated down the trail, under a big oak tree.
This trail of wings makes a unique travel itinerary for Central Florida visitors, combining some of West Volusia's classic attractions with an extension of that "new vibe" so prevalent in downtown DeLand. So far, the combination is sending visitation soaring to new heights.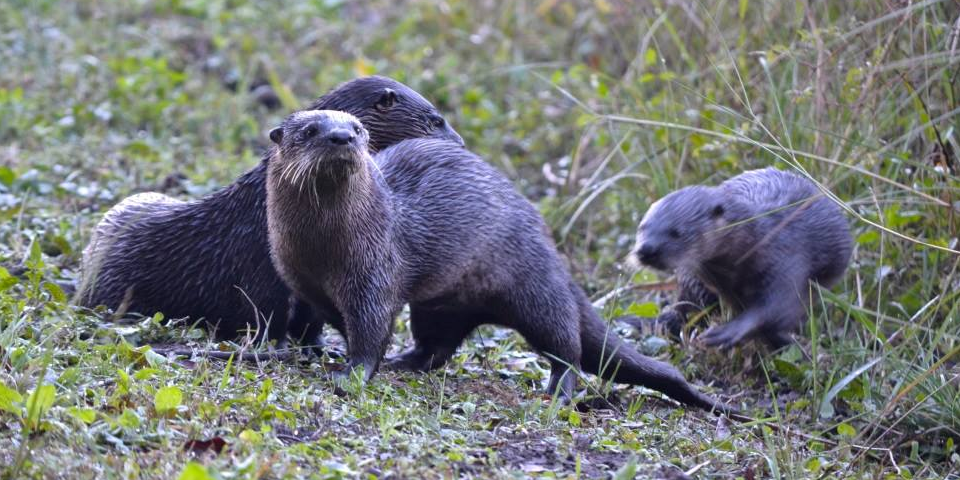 "Erica's new wings in the area have left a positive impression, not only on her canvases but also on the community in which they reside," said Georgia Turner, executive director of the West Volusia Tourism Advertising Authority (WVTAA). "Thousands of people have been photographed in front of the original wings and now they have other sets of wings to add to their collection." The Wings of the West trail is a collaboration between Group and the WVTAA.
Fees and Costs
Visiting the Refuge and Visitor Center is free. If you are participating in the hunts at the Refuge, you will be required to pay all hunting fees.
Contact Information:
Lake Woodruff National Wildlife Refuge
2045 Mud Lake Road
De Leon Springs, Florida 32130
(386) 985-4673 voice
(386) 985-0926 fax
Email: [email protected]
This article uses material from Wikipedia, which is released under the Creative Commons Attribution-Share-Alike License 3.0
---
The I-95 Exit Guide is the Internet's largest and most complete website dedicated to Interstate 95 travelers. Find detailed exit service listings… lodging, camping, food, gas and more for every exit from Maine to Florida!
On the road? Why not take us with you. The I-95 Exit Guide is mobile-friendly and totally FREE. No App Required.
Traveling another route? Visit our growing family of exit guides: I-4 Exit Guide, I-5 Exit Guide, I-10 Exit Guide, I-75 Exit Guide, I-80 Exit Guide and I-95 Exit Guide. Detailed exit service listings… discount lodging, camping, food, gas and more for every exit along the way!