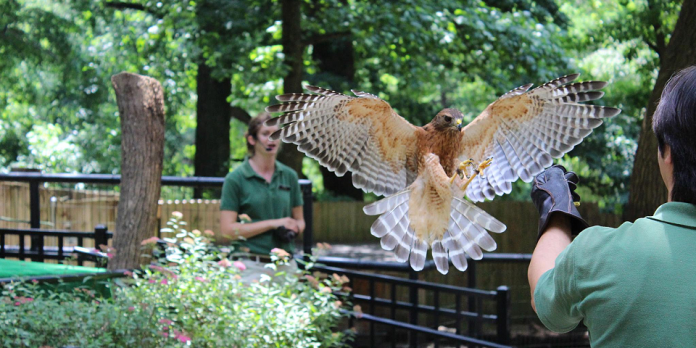 Brandywine Zoo is a small 4.7-acre zoo that opened in 1905 in Brandywine Park in Wilmington, Delaware, United States. It is located on the banks of the Brandywine River. The zoo is managed by the Delaware Division of Parks and Recreation and supported by the Delaware Zoological Society. It is usually open daily, 10:00 AM – 4:00 PM, weather permitting.
The Brandywine Zoo has been a member of the Association of Zoos and Aquariums (AZA) since 1981.
The Brandywine Zoo marked its 100th anniversary in 2005. Many generations of the regional community celebrated by revisiting the zoo and sharing sentiments of their affection for the animals and the importance of the Brandywine Zoo in their formative years for introducing them to the role that people have in species survival and environmental conservation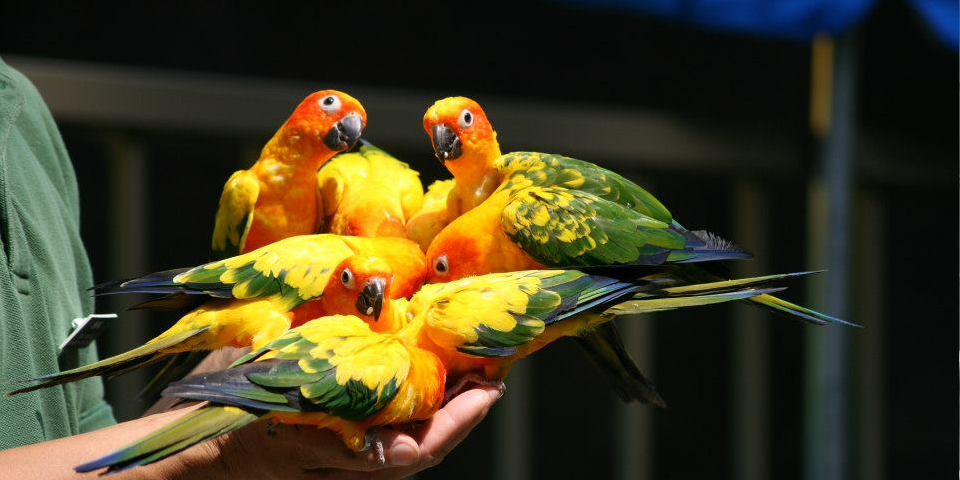 The Brandywine Zoo proves that great things do come in small packages. The Zoo features animals from the tropical and temperate areas of North and South America, Asia and Africa. Our animals range from more common species to the highly endangered. All enjoy natural settings and welcome your visit to the zoo.
Some animals may be off exhibit during cold weather. Current construction projects in the Zoo near these exhibits may require that animals be off exhibit.
The Brandywine Zoo participates in a variety of projects to promote conservation both in Delaware and abroad. They founded the Delaware Kestrel Partnership, a project working to research endangered American kestrel populations in Delaware since 2014, that works in conjunction with the American Kestrel Partnership, Delaware Fish and Wildlife, Delaware Nature Society, Delmarva Ornithological Society, Tri-State Bird Rescue & Research, Delaware State Parks, and multiple public and private landowners.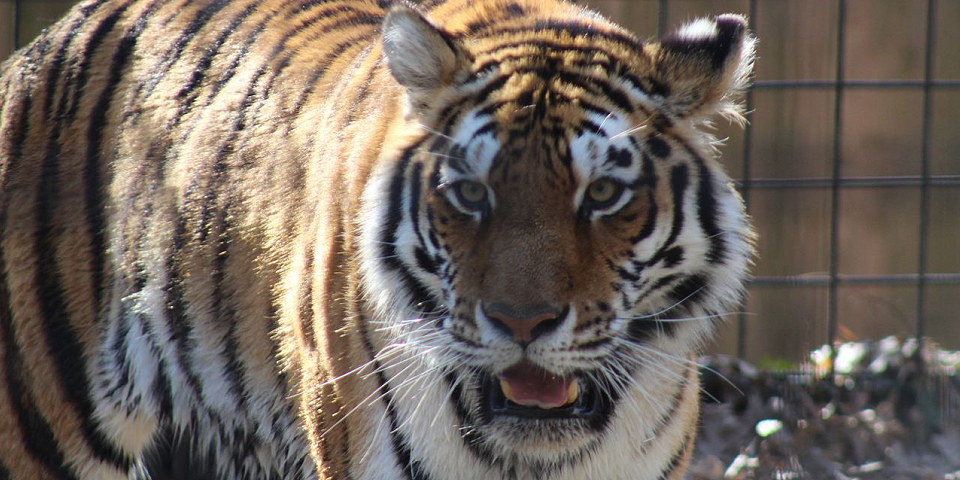 Additionally, the zoo researches wildlife in Delaware through its Urban Wildlife Monitoring Program, a project in partnership with the Lincoln Park Zoo's Urban Wildlife Institute.
The zoo also supports other conservation projects that research and protect wildlife and habitat that including golden lion tamarins, Andean condors, African Vulture SAFE, Paso Pacifico, and local wildlife rehabilitators, among others. In addition, they work closely with other local and state organizations to promote wildfire conservation in the state and region.
Parking is free. Admission varies with the time of year. Children under 3 are always free. 3-17 years of age $5- $7, Adults, $5 – $7 and Seniors (62+) $4-$5.
The Brandywine Zoo
1001 North Park Dr
Wilmington, Delaware 19802
Phone: (302) 571-7747
Fax: (302) 571-7787
This article uses material from Wikipedia, which is released under the Creative Commons Attribution-Share-Alike License 3.0
---
For more I-95 information, visit www.i95exitguide.com, the Internet's largest and most complete website devoted to America's Interstate Main Street. Detailed exit service listings… discount lodging, camping, food, gas and more for every exit from Maine to Florida!
Traveling another route? Visit our growing family of exit guides: I-4 Exit Guide, I-5 Exit Guide, I-10 Exit Guide and I-75 Exit Guide.