Located on the picturesque shores of the Potomac River, National Harbor stands as a beacon of urban charm and entertainment just minutes away from Interstate 95 and Washington, D.C. With its stunning waterfront views, vibrant community, and an array of activities for visitors of all ages, this quaint yet bustling destination offers an unforgettable experience.
A Hub of Entertainment
National Harbor is a place where entertainment comes to life, featuring an impressive lineup of attractions and activities. From waterfront strolls to electrifying nightlife, this destination truly has something for everyone.
The Capital Wheel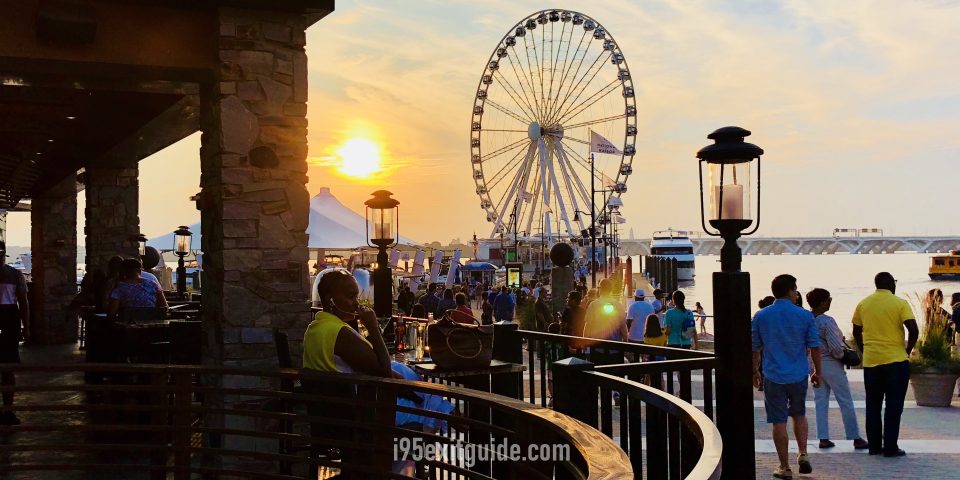 One of the most iconic features of National Harbor is the Capital Wheel, a colossal Ferris wheel that offers breathtaking views of the city skyline and the Potomac River. As you ascend, you'll be treated to a 360-degree panorama that showcases the city's historic monuments and modern architecture. Whether you're riding during the day or taking in the cityscape at night, this experience is nothing short of spectacular. more…
MGM National Harbor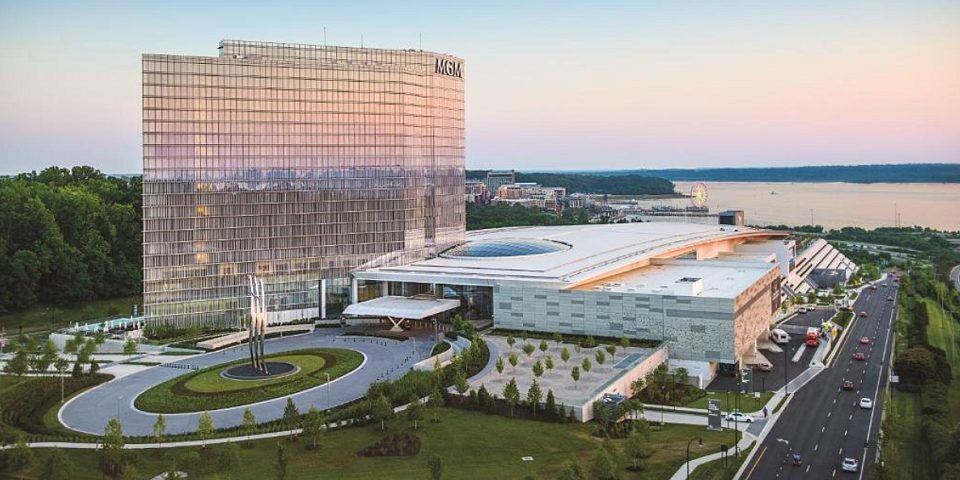 For those who appreciate a touch of luxury and entertainment, the MGM National Harbor Hotel & Casino is a must-visit destination. This resort and casino boasts world-class gaming facilities, upscale dining options, and a 3,000-seat theater that hosts major artists and shows. It's the perfect place to try your luck at the tables, enjoy a fine meal, or catch a live performance. more…
The Weston National Harbor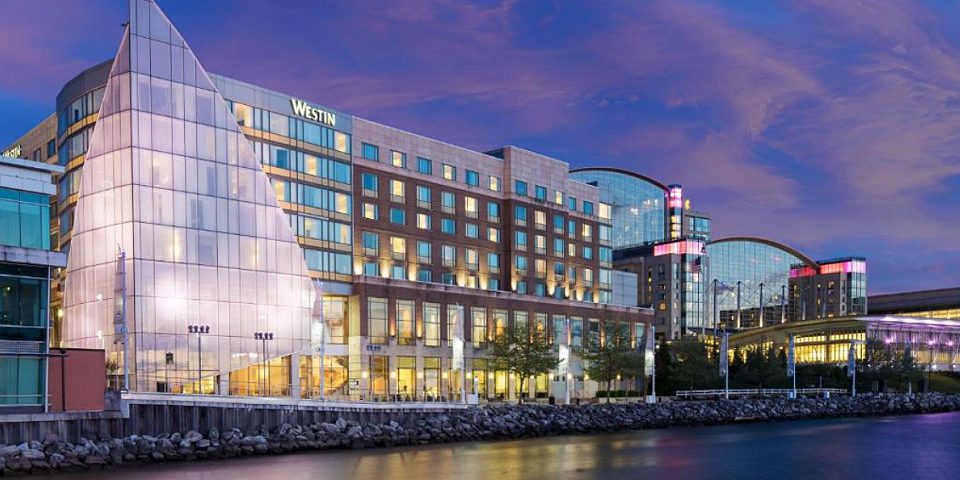 This waterfront hotel in National Harbor is 3 minutes' walk from the Gaylord National Convention Center. Along with the fitness center, guests staying at the Westin National Harbor can also enjoy conveniences like on-site dining and concierge services. An extended breakfast and brunch are available every weekend. Guests can enjoy an on-site restaurant serving all meals with harborside dining. The Alexandria city center is 5 miles from the hotel. Sights of Washington D.C. like the Washington Monument are 14 minutes' drive away. more…
Waterfront Activities
National Harbor's waterfront area is a hub of activity. The scenic boardwalk is lined with charming shops, lively restaurants, and opportunities for relaxation. Visitors can take a stroll along the waterfront, enjoy a riverboat cruise, or even rent a kayak or paddleboard to explore the Potomac up close. The harbor is also home to a sandy beach area, providing a delightful spot to unwind, build sandcastles, and soak up the sun. more…
Culinary Delights
No visit to National Harbor would be complete without savoring its culinary treasures. From fine dining to casual bites, this destination has an array of options to tantalize your taste buds.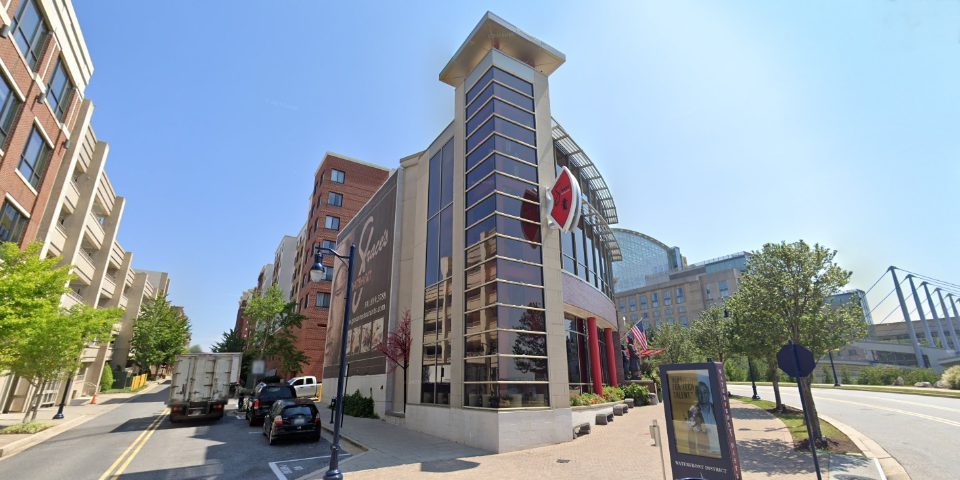 Grace's Mandarin
Grace's Mandarin offers a fusion of Asian cuisine with a modern twist. The restaurant's exquisite menu includes an array of sushi, sashimi, and delectable dishes like Peking duck and Chilean sea bass. With its elegant décor and panoramic river views, Grace's Mandarin provides a dining experience that's both visually and gastronomically stunning. more…
Succotash
Southern cuisine lovers won't want to miss Succotash. This restaurant combines the flavors of the South with a contemporary twist. From its famous fried chicken to shrimp and grits, you'll find soul-satisfying dishes that bring the comfort of home-cooked meals to the forefront. more…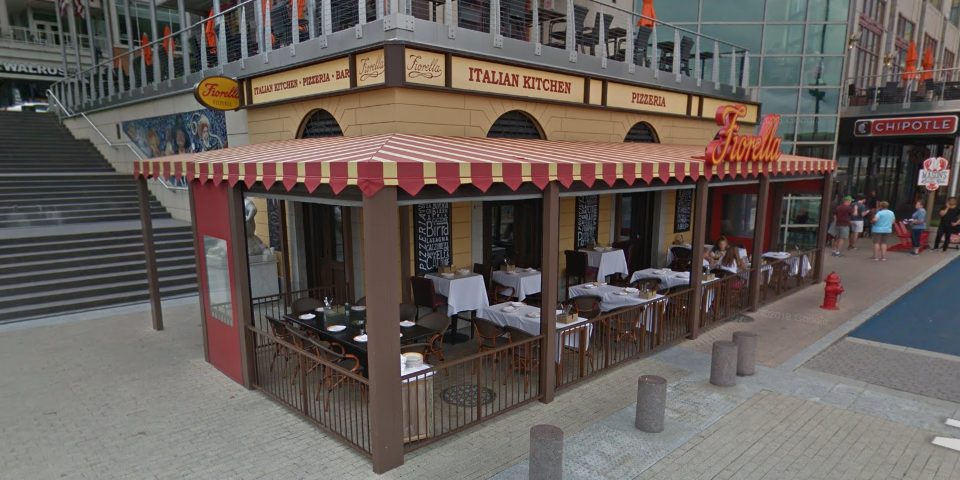 Fiorella Italian Kitchen & Pizzaria
Fiorella Italian Kitchen & Pizzaria captures the essence of Italy with its delightful menu. This restaurant offers an assortment of classic Italian dishes, including handmade pasta, wood-fired pizzas, and an extensive wine list. Dining at Fiorella is like taking a culinary journey through the heart of Italy. more…
Events and Festivals
National Harbor thrives on a vibrant calendar of events and festivals that keep the community and visitors engaged throughout the year. From cultural celebrations to music festivals, there's always something happening. more…
Harbor Halloween
Each October, National Harbor transforms into a spooky and fun destination with its Harbor Halloween festivities. From pumpkin decorating to costume contests, it's a great place to get into the Halloween spirit with the whole family. more…
Sunset Cinema
During the summer, National Harbor hosts Sunset Cinema, an outdoor movie series where visitors can watch films under the stars. Bring your blanket and snacks, and enjoy a movie night with a backdrop of the Potomac River. more…
National Harbor Wine & Food Festival
Foodies and wine enthusiasts will appreciate the National Harbor Wine & Food Festival. This annual event features a variety of tastings, culinary demonstrations, and live entertainment, making it a delightful weekend for those who appreciate fine wine and cuisine. more…
Plan Your Visit
National Harbor offers a refreshing break from your highway drive. Just a short drive from I-95, it's an ideal spot to recharge and add a touch of adventure to your road trip.
Address
165 Waterfront Street
Oxon Hill, Mareyland 20745
Website: https://www.nationalharbor.com/
Admission
General Admission: FREE
Hours of Operation
Open 24 hours
Directions
From I-95/I-295 northbound or southbound: Take Exit 2A and follow the signs to National Harbor
Lodging
Click Here for Oxon Hill Area Hotel Discounts

National Harbor is a captivating destination that seamlessly blends urban vibrancy with serene waterside charm. Whether you're looking for entertainment, delectable dining, or a vibrant calendar of events, this gem along the Potomac River promises an unforgettable experience. Plan your visit and discover the wonders of National Harbor, where the heart of D.C. meets the tranquility of the waterfront.
---
The I-95 Exit Guide is the Internet's largest and most complete website dedicated to Interstate 95 travelers. Find detailed exit service listings… lodging, camping, food, gas and more for every exit from Maine to Florida!
On the road? Why not take us with you. The I-95 Exit Guide is mobile-friendly and totally FREE. No App Required.
Traveling another route? Visit our growing family of exit guides: I-4 Exit Guide, I-5 Exit Guide, I-10 Exit Guide, I-75 Exit Guide, I-80 Exit Guide and I-95 Exit Guide. Detailed exit service listings… discount lodging, camping, food, gas and more for every exit along the way!