Nestled in the heart of Jacksonville, Florida is Jacksonville Zoo and Gardens, a hidden gem offering a captivating blend of wildlife encounters and lush botanical wonders that will make your visit there unforgettable.
A Haven for Wildlife Enthusiasts
The Jacksonville Zoo and Gardens boast a diverse collection of animals from around the globe, creating an immersive experience for visitors of all ages. As you step into the zoo, you'll be greeted by the vibrant sounds and colors of the Range of the Jaguar exhibit, home to majestic big cats and exotic birds. The meticulous attention to replicating natural habitats ensures that the animals thrive in an environment closely resembling their native homes.
Safari of the Future: Giraffe Overlook
One of the highlights of the zoo is the innovative Giraffe Overlook, providing a unique perspective on these graceful creatures. Imagine being eye-to-eye with these towering animals as they gracefully move about their enclosure. It's an experience that transcends the typical zoo visit, offering a personal connection with the gentle giants.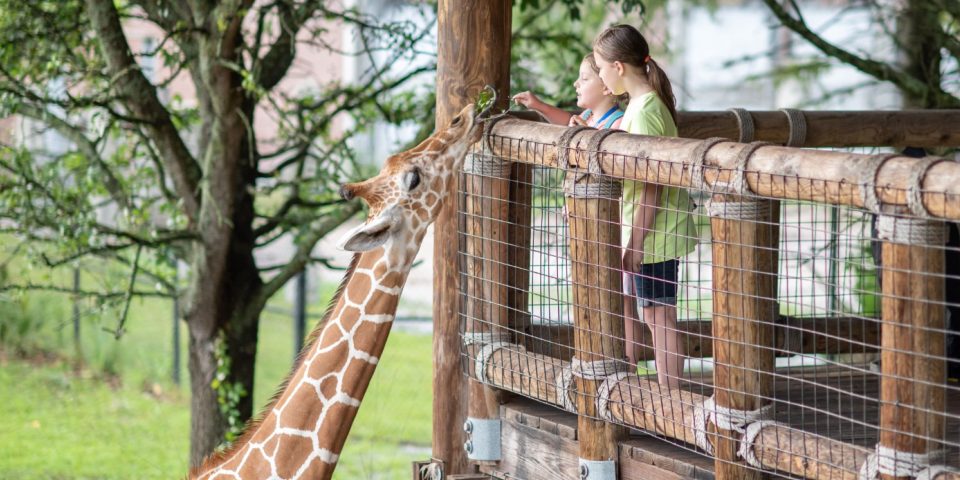 Wings of Asia: A Tropical Paradise
For those fascinated by the avian world, the Wings of Asia exhibit is a must-see. Step into a lush tropical paradise where vibrant butterflies dance around exotic blooms, creating a mesmerizing display of color. The free-flight aviary allows you to get up close and personal with a variety of bird species, making it a photographer's dream and a bird lover's paradise.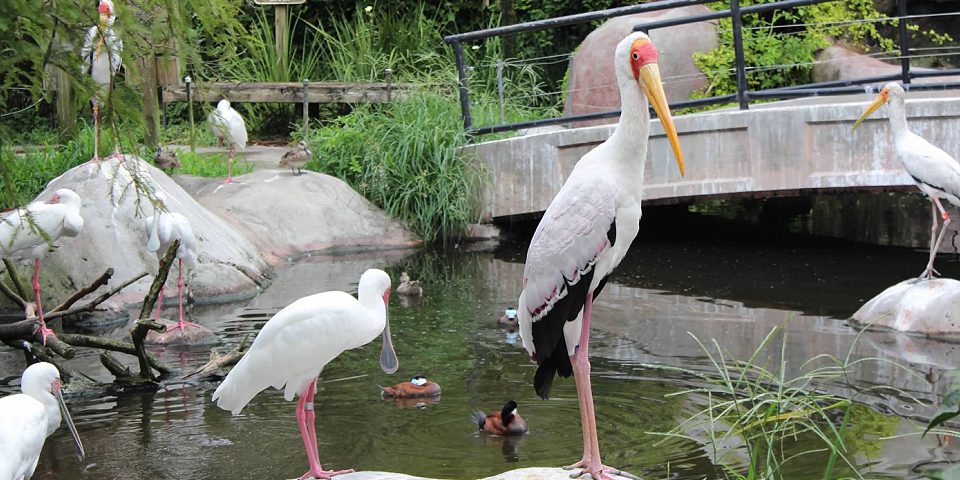 Serenity of the Gardens
Beyond the captivating animal exhibits, the Jacksonville Zoo is also home to stunning gardens that provide a tranquil escape from the hustle and bustle of the highway. The Gardens of Trout River Plaza, with its meticulously landscaped grounds, offers a peaceful retreat where you can meander along winding pathways and discover an array of flora native to the region.
Asian Bamboo Gardens: A Zen Retreat
Step into the Asian Bamboo Gardens and let the serene ambiance wash over you. This carefully curated space is a testament to the beauty of Asian horticulture, featuring bamboo groves, koi ponds, and traditional Japanese architecture. It's a place to reflect, unwind, and appreciate the delicate balance between nature and design.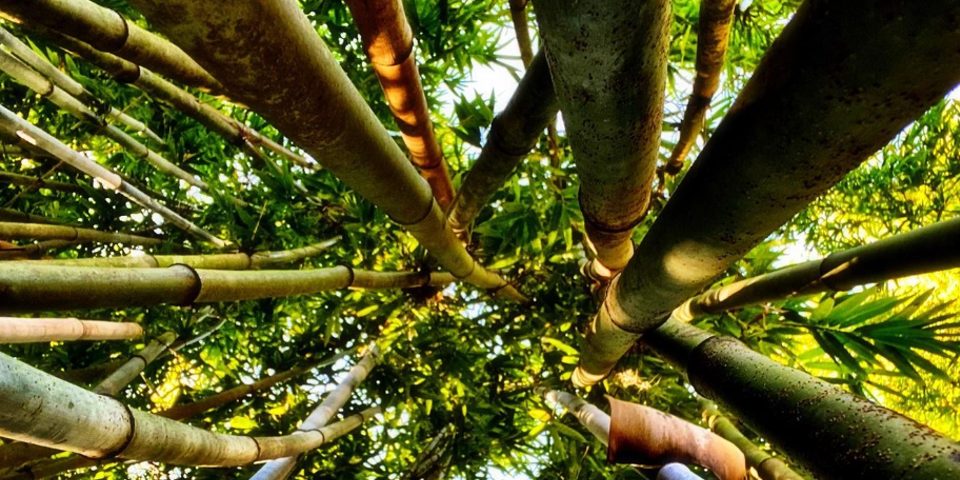 Savanna Blooms: A Riot of Colors
In contrast, Savanna Blooms bursts forth with a riot of colors, showcasing the vibrant flora of the African savanna. Stroll through a landscape adorned with native plants and flowers, providing a picturesque backdrop for nature enthusiasts and avid photographers alike.
Interactive Experiences for All Ages
The Jacksonville Zoo and Gardens go beyond the traditional zoo experience by offering a range of interactive activities for visitors of all ages. The Play Park invites young explorers to burn off some energy while the Discovery Center provides educational programs that foster a deeper understanding of the animal kingdom.
Animal Encounters: Get Up Close and Personal
For those seeking a hands-on experience, the zoo's Animal Encounters program allows you to interact with some of the friendliest residents. Whether it's feeding giraffes, petting stingrays, or meeting the zoo's ambassador animals, these encounters create lasting memories and a deeper appreciation for wildlife conservation.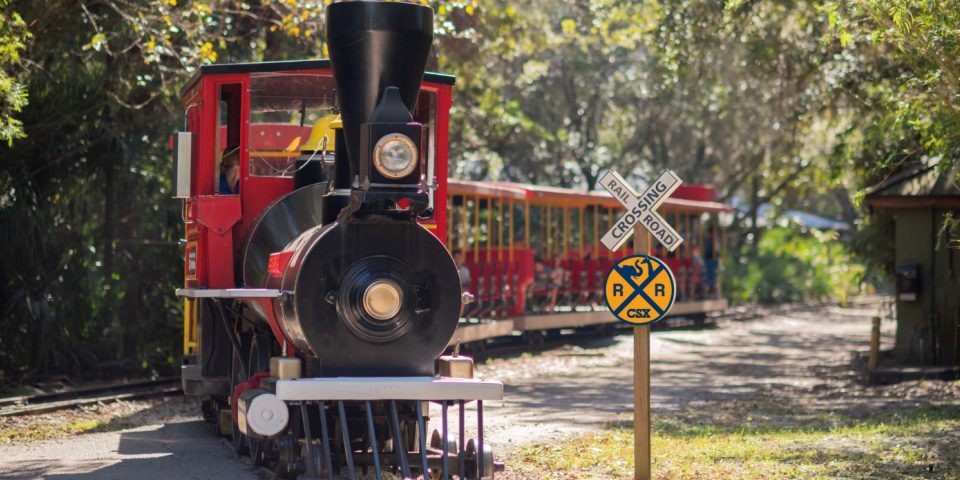 Practical Information
Address
Jacksonville Zoo and Gardens
370 Zoo Parkway
Jacksonville, Florida 32218
Tel: 904-757-4463
website: https://www.jacksonvillezoo.org/
General Admission (same day)
Adults (ages 13-64): $34.95
Children (ages 3-12): $29.95
Children (under 2): FREE
Senior (ages 65+): $32.95
Hours of Operation
Monday – Friday: 9:00 am – 5:00 pm
Saturday: 9:00 am – 5:00 pm
Sunday: 9:00 am – 5:00 pm
with the exception of Thanksgiving Day and Christmas Day
Directions
From I-95 north or south: Take I-95, exit 358 to Zoo Parkway. Then Zoo Parkway east approximately 1 mile to Jacksonville Zoo and Gardens entrance on your right.
Whether you're a wildlife enthusiast, a botanical admirer, or a family looking for a day of fun, this destination promises a unique blend of education and entertainment. So, next time you pass through Jacksonville, take a break from the highway and dive into the captivating world of the Jacksonville Zoo and Gardens.
---
The I-95 Exit Guide is the Internet's largest and most complete website dedicated to Interstate 95 travelers. Find detailed exit service listings… lodging, camping, food, gas and more for every exit from Maine to Florida!
On the road? Why not take us with you. The I-95 Exit Guide is mobile-friendly and totally FREE. No App Required.
Traveling another route? Visit our growing family of exit guides: I-4 Exit Guide, I-5 Exit Guide, I-10 Exit Guide, I-75 Exit Guide, I-80 Exit Guide and I-95 Exit Guide. Detailed exit service listings… discount lodging, camping, food, gas and more for every exit along the way!