About Seashore Trolley Museum
The Seashore Trolley Museum, located in Kennebunkport, Maine, United States, is the world's oldest and largest museum of mass transit vehicles. While the main focus of the collection is trolley cars (trams), it also includes rapid transit trains, Interurban cars, trolley buses, and motor buses. The Seashore Trolley Museum is owned and operated by the New England Electric Railway Historical Society (NEERHS). Of the museum's collection of more than 250 vehicles, ten trolley and railroad cars that historically operated in Maine were listed on the National Register of Historic Places in 1980, as Maine Trolley Cars.
Visitor Center
The Visitor Center, includes a ticket booth, a museum store with an extensive collection of rare and out-of-print books and DVDs as well as many toys and souvenirs, a snack bar, and an exhibit room with trolley and transit-related artifacts.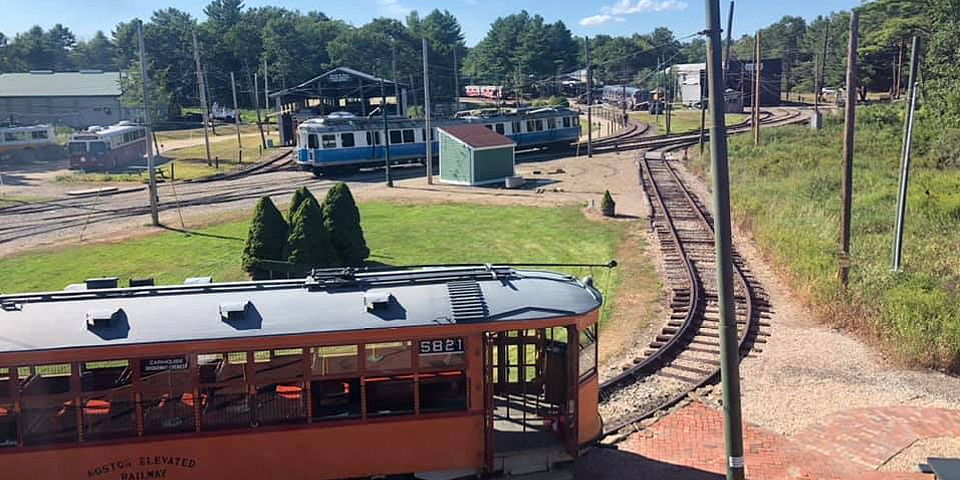 The trolleys that have been restored to operating condition are shown on display in three car barns. A restoration shop with an elevated observation gallery shows visitors how the vehicles are maintained and restored. Additional storage barns and tracks, which are not accessible to the general public, contain vehicles that are awaiting restoration. A few of the restored trolleys are operating on the demonstration line at one time.
Demonstration Railway
Restored trolleys are used on the museum's demonstration railway, which follows the route of the Atlantic Shore Line, a trolley line that ran on the current museum property and connected Kennebunkport to York Beach. Since the line was abandoned in the 1920s, museum volunteers have rebuilt one and a half miles from scratch. Seashore owns the right of way to Biddeford, which is about 5 miles from the Visitor Center. A demonstration route leads one and a half miles to Talbot Park (which is a loop to turn around the trolleys) and back to the Visitor Center.
The Collection
The collection of trolley buses includes vehicles from all over the country, and the world, of which about twenty are in operating condition. Restoration on as many as six to seven cars is underway at all times.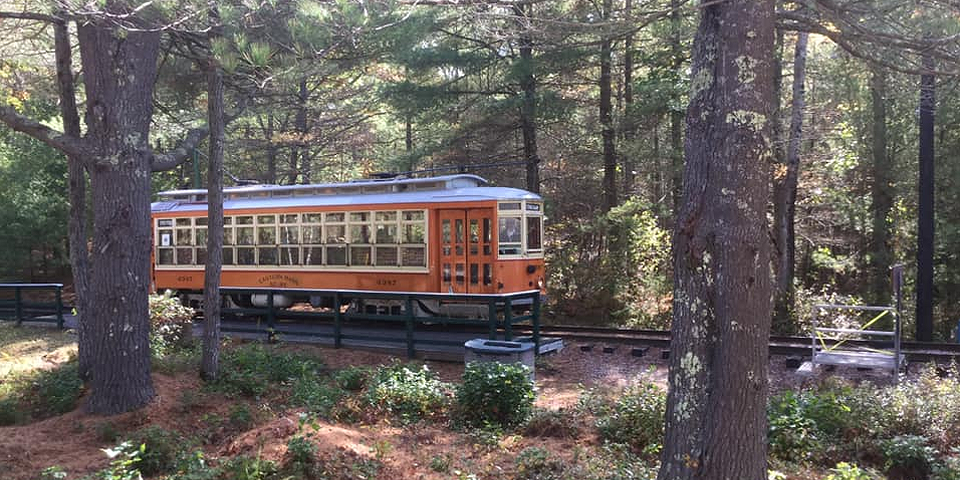 Address:
Seashore Trolley Museum
195 Log Cabin Road
Kennebunkport, Maine 04046
Phone: 207-967-2800
Interest:
Children, Young Adults, Adults
Directions:
From I-95, exit 32 (Maine Turnpike) travel east on the Biddeford Connector to Morin Street, then 7/10 mile to US Route 1, then 3 miles south on US Route 1 to Log Cabin Road. Then 1.7 miles east on Log Cabin Road to Seashore Trolley Museum on your left.
Hours:
Open May – October RAIN or SHINE!
Open on Wednesdays & Fridays-Sundays, RAIN or SHINE!
10:00 am to 5:00 pm (LAST TROLLEY DEPARTS AT 4:05 pm)
Time to Spend:
3 hours
Cost:
Admission for Trolley Rides:
Adults age 16 – 60 $12.00
Adults age > 60 $10.00
Children age < 3 Free
Children age 3 – 5 $5.00
Children age 6 – 15 $9.50
---
What's happening on Interstate 95 RIGHT NOW! I-95 Real-time traffic information for selected cities along I-95. Maps show updates on road construction, traffic accidents, travel delays and the latest traffic speeds. Traffic cameras show congestion at a glance. Visit I-95 Traffic.