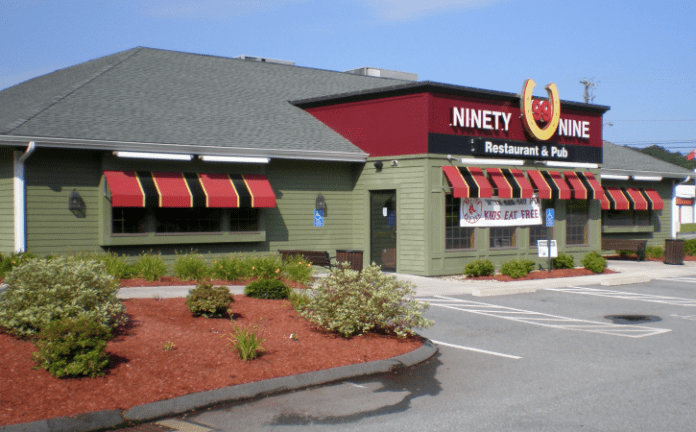 Location: I-95 exit 1, Seabrook, NH
The 99 Restaurant has generous portions and low prices. You've got to try the broiled sirloin tips! One pound of tender, juicy, marinated, flame-broiled beef! I'm hungry already. The "99" is a small (about 60) family-owned regional chain of New England restaurants. Very popular with the locals, so you know it's good.
We've been to several in New Hampshire and Massachusetts and the quality, service and prices are consistently good.