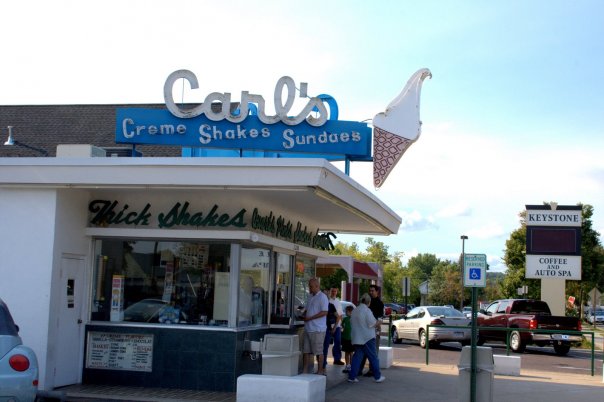 Location: I-95 Exit 133, Fredericksburg, Virginia
You may want to add a local favorite in the Fredricksburg VA area. Carl's ice cream, serving homemade soft ice cream, was featured in the great PBS special "The Ice Cream Show." It is on a road just south and east of the US Route 1 bridge over the Rapahannock River, but I cannot remember the street or route name.
It's a rare gem,  with plenty of local color and terrific ice cream.