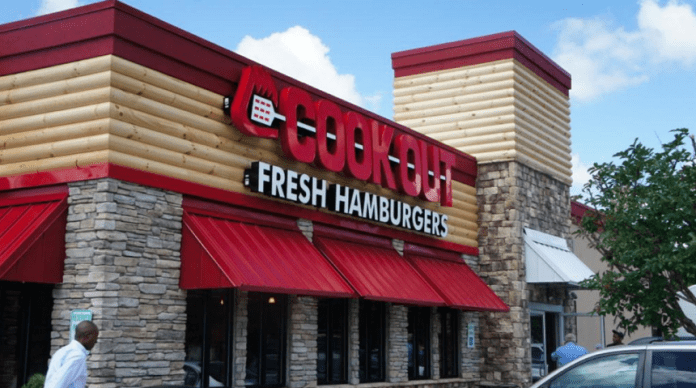 Cook Out Restaurant is part of a small regional fast food chain with about 100 locations in Georgia, Kentucky, North Carolina, South Carolina, Tennessee, and Virginia. They are known for their drive-thru BBQ, burgers, hot dogs and more than 40 milkshake flavors. This location is located in Roanoke Rapids, South Carolina just off I-95, exit 173.
We got off this exit looking for some fast food, saw this place and decided to give it a try. I ordered a large Steak burger and my wife got the Cajun Style chicken. Both hit the spot and were delicious.The fries, cole slaw and homemade chili were great too! The milkshakes (we each got one to go) were large and tasted very good.
Our final bill was a pleasant suprise… under $20! The staff was friendly and the service was quick. We'll make it a point to look for Cook Out restaurants in our travels.
Cook Out Restaurant is located off I-95 Exit 173, in Roanoke Rapids, North Carolina