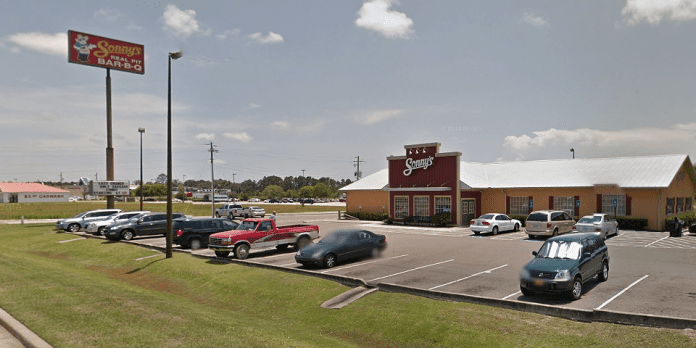 We just happened off I-95, looking for souvenirs and dinner. We were recommended a local chain fast food restaurant but decided to explore a little. Came upon Sonny's Real Pit Bar-B-Q and gave it a try.
Oh my GOODNESS, what a dinner! The pulled pork was outstanding. It didn't need sauce it was so good. We have been by twice, stopped twice, and were not disappointed. We are hoping one comes up north to NJ.
Sonny's is located just off I-95, exit 3 (Kingsland-St. Mary;s Road, Route 44) in Kingsland, Georgia.