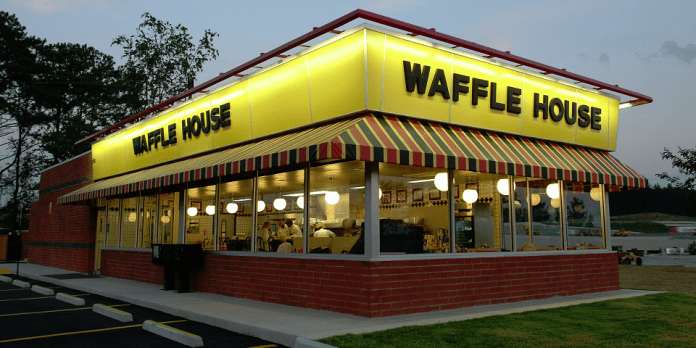 Location: Various Locations
I was surprised to see on the Gourmet section of your web site that no one had mentioned Waffle House! Being a native of Atlanta, Georgia, I became familiar with the uniquely Southern restaurants on road trips.
The slogan is "Good Food Fast", and that's what you'll get! From (of course) waffles to hamburgers to grits to hash browns (scattered, smothered covered, chunked, topped, and/or diced), the Waffle House menu offers good food at a very low price.
Eerily, every Waffle House from Murfreesboro, Tennessee, to Daytona Beach, Florida, is exactly like every other one, but at least the food, service and prices are consistent!