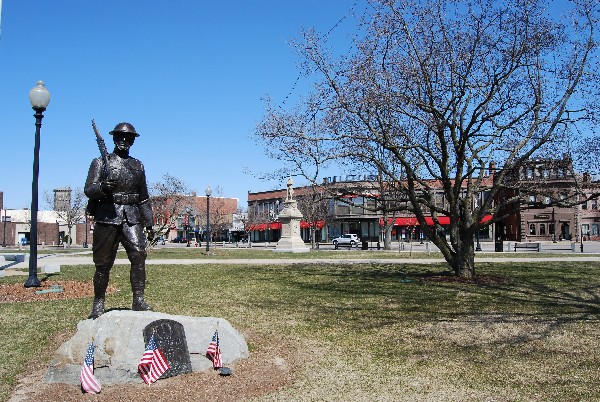 Taunton at a Glance
Centrally located in Southeastern Massachusetts, Taunton is about 35 miles south of Boston, 30 miles northwest of Cape Cod, 30 miles east of Providence Rhode Island, and 20 miles north of New Bedford. The largest Massachusetts city in land area, Taunton boasts approx. 50 square miles with a population at 57,600. Three state routes pass through the center of the city; Route 44, Route 138, and Route 140. Also, I-495, I-95, and Highway Route 24 are just minutes away. Taunton has three nicknames; 'City of Firsts'- 1st Woman Proprietor, 1st to raise the Liberty & Union Flag 1774, and 1st Silver Manufacturer 'The Silver City- Had three major Silver Manufacturing Plants – 1 remaining Christmas City – For decades the community lit up the Taunton green at the annual "Lights On" ceremony.
---
Places to Stay in Taunton
Holiday Inn in the Myles Standish Industrial park is located just off I-495. The Days Inn Raynham is located about 2 miles from the center of town.
Search and Save on Hotels
---
Places to Eat in Taunton
Try these local favorites… Benjamin's Restaurant and Gillian's are located on Bay Street… Silver's Restaurant, located at the Holiday Inn… Curley's Pub on Winthrop Street… Henry's Root Beer on Broadway. Also check out the Galleria Mall Restaurants: Bertucci's, Ground Roun and Ruby Tuesdays.
---
Places to Go in Taunton
Historical Places; City Hall, Old Colony Historical Society, Bristol County Courthouse, First Parish Church, Taunton Green, Winery in Raynham, Cape Cod only 30 min away, New Bedford whaling and historical shipping docks.
---
Getting Around Taunton
Pass Through State Routes 138 N to S-Boston-Taunton-Fall River 44 E to W Providence,RI-Taunton-Plymouth 140 N to S- New Bedford-Taunton-Foxboro
---
Taunton Links
Need more? Try these links for additional information about City of Taunton, Massachusetts.
City of Taunton Massachusetts website
Get familiar with Taunton. Here is a website that includes our services, government, and even calendar of events
Taunton Police Department
Check out our law enforcement website. It includes Mass state laws & local city ordinances. The Police Dept. is located at 23 Summer St. adjacent City Hall. 508-821-1471