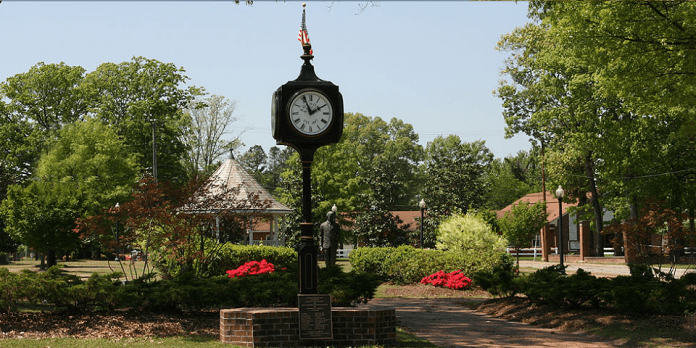 Roanoke Rapids at a Glance
The small city of Roanoke Rapids, NC is filled with flavor! Steadily growing. Roanoke Rapids is "the city" that anchors an area of 76,000 people. Wal-Mart and Lowe's just opened stores, helping replace jobs that vanished with the textile industry. A multiplex theater is on the way. Roanoke Rapids is a great place to visit and stay during your next vacation
---
Places to Stay in Roanoke Rapids
Many accommodation in the area include small hotels like Holiday Inn Express and Days Inn to the new Hilton Hotel being built at the heart of Carolina Crossroads. More accommodations can be found by visiting www.RoanokeRapidsLife.com
Search and Save on Hotels
---
Places to Eat in Roanoke Rapids
You can take in the perrennial favorites and chains like Ruby Tuesday and Lonestar Steakhouse. But don't forget the hometown eateries like Brownings for great southern hotdogs and david's for your romantic dining. View more great places to eat at www.RoanokeRapidsLife.com
---
Places to Go in Roanoke Rapids
In addition to seeing great concerts at Carolina Crossroads, make sure you see the new live shows at the Randy Parton Theatre. If the weather is good, you can also take in some swimming or frisbee golf at the Roanoke Rapids Lake Park, or check out some history in the Roanoke Canal Museum. You can find more tourist information at www.VisitCarolinaCrossroads.com
---
Getting Around Roanoke Rapids
I-95 runs north-south to the east of Roanoke Rapids. US Route 158 runs east-west thru Roanoke Rapids. Hop on either one to get quickly to your destination.
---
Roanoke Rapids Links
RoanokeRapidsLife.com
Your one-stop guide to resident and visitor information for Roanoke Rapids, NC
VisitRoanokeRapidsNC.com
Your guide to news, events, information, and tourism in Roanoke Rapids, NC.
VisitCarolinaCrossroads.com
Your guide for Roanoke Rapids' newest attraction, Carolina Crossroads and the Randy Parton Theatre.