St. Marys At a Glance…
St. Marys, Georgia, the Gateway to Cumberland Island National Seashore, is a small coastal village located in southeast Georgia. One of Georgia's best kept secrets, St. Marys is rich in history, natural beauty and Southern hospitality, and along with Cumberland Island National Seashore, offers the perfect escape from the hustle and bustle of everyday life. As you stroll along the waterfront, you will be captivated by the friendly people, the mild climate and the charm that are unique to St. Marys.
St. Marys Historical Significance
St. Marys boasts a rich historical heritage dating back to its establishment in 1787. Begin your exploration at the St Marys Submarine Museum, which celebrates the town's naval history and features fascinating exhibits on submarines. Nearby, the St. Marys Historic District is a beautifully preserved area with elegant 19th-century homes, providing a glimpse into the town's past.
St. Marys Natural Beauty
Nature enthusiasts will be captivated by the unspoiled beauty of Cumberland Island, accessible by ferry from St. Marys. This national seashore is a haven for wildlife, including wild horses, and offers miles of pristine beaches and lush maritime forests. Don't forget to visit Crooked River State Park for hiking, kayaking, and birdwatching.
St. Marys Festivals and Events
Depending on the time of your visit, you may have the opportunity to immerse yourself in the local culture. St. Marys hosts various festivals and events throughout the year, celebrating everything from art and music to maritime heritage.
St. Marys, Georgia, is a hidden gem along the southeastern coast that offers a blend of history, natural beauty, and small-town charm. Whether you're interested in exploring its historical sites, or immersing yourself in nature, St. Marys has something to offer every type of traveler. So, pack your bags and prepare for an unforgettable adventure in this delightful Georgia town.
St. Marys Weather…
ST. MARYS WEATHER
Places to Stay in St. Marys…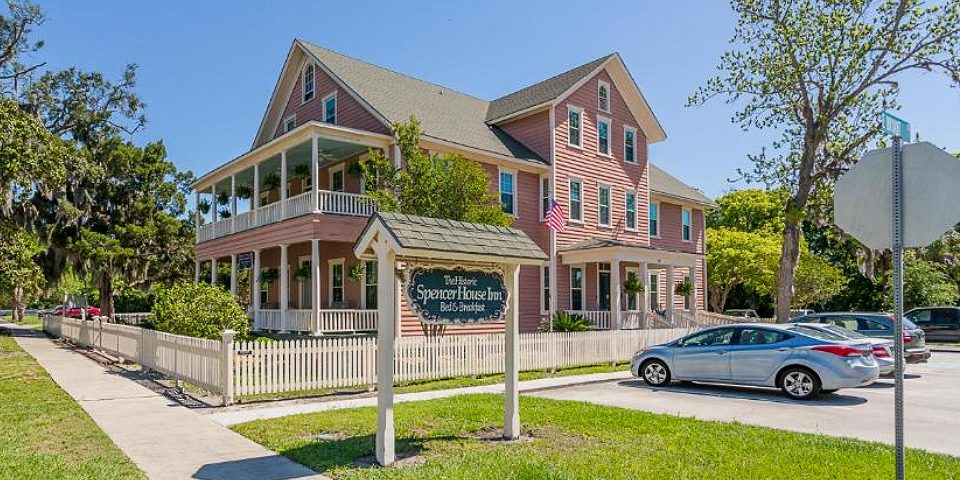 9 miles east of I-95 between Brunswick, Georgia and Jacksonville FL, you will find a variety of accommodations, including 2 charming bed & breakfast inns: Spencer House Inn, and Goodbread House; Riverview Hotel, a historic hotel on the waterfront, and family style modern motels and mini suites with kitchenettes, including Cumberland Oasis.
Closer to I-95 and just a short drive to St. Marys in Kingsland you'll find other top-notch places to stay including: SureStay Plus Hotel by Best Western, Quality Inn Kingsland, Fairfield Inn & Suites, Hawthorn Suites by Wyndham, Holiday Inn Express & Suites, Baymont by Wyndham, La Quinta by Wyndham, and Hampton Inn.
Search and Save on Hotels
Places to Eat in St. Marys…
St. Marys, Georgia boasts a thriving culinary scene that will delight food enthusiasts of all kinds. Whether you're a seafood lover, a fan of Southern comfort food, or simply looking for a memorable dining experience, St. Marys has something to offer for every palate.
If you're seeking a dining experience with a view, The Riverside Cafe is a must-visit. Overlooking the serene Crooked River, this restaurant specializes in fresh seafood. From shrimp and oysters to succulent fish dishes, you can savor the flavors of the coast while watching boats glide by.
For a taste of history and refinement, the Orange Hall House Museum Tea Room beckons. Housed in a beautifully preserved mansion, this tearoom offers traditional afternoon tea with delicate sandwiches and pastries. It's a charming experience that transports you to a bygone era.
A family-owned gem, Seagle's Restaurant has been a St. Marys institution for years. Their diverse menu caters to a variety of tastes, offering everything from steaks to seafood and Southern specialties, all served with a side of warm Southern hospitality.
Cedar Oak Cafe is a hidden gem in St. Marys, offering a delightful mix of Mediterranean and Southern flavors. The menu boasts a variety of options, including gyro wraps, falafel, and Southern staples like fried chicken. It's a unique culinary journey that introduces your taste buds to unexpected combinations and bold flavors.
At St Marys Seafood and More, you'll find an array of seafood delights, including crab legs, shrimp, and crawfish. Their generous portions and friendly service make it a top choice for seafood lovers.
In St. Marys, dining isn't just about food; it's an opportunity to immerse yourself in the town's culture and hospitality. So, whether you're looking for a waterfront feast, a historic tea experience, or a taste of classic Southern fare, St. Marys, Georgia, invites you to savor its culinary treasures while enjoying the unique charm of this coastal gem.
Places to Go in St. Marys…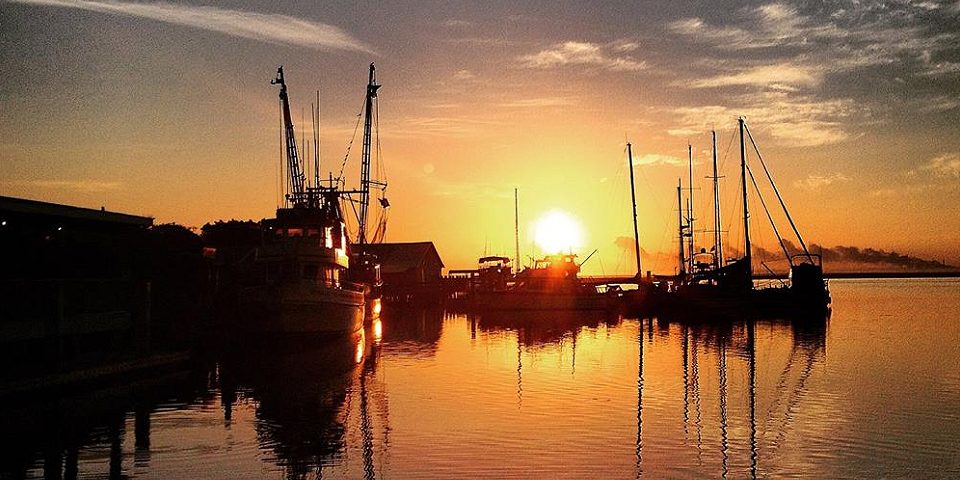 St. Marys is a hidden gem that beckons travelers with its rich history, natural beauty, and an array of captivating attractions. If you're planning a visit to this charming town, here are some must-see places that will make your journey unforgettable.
Step back in time as you stroll through the St. Marys Historic District. This beautifully preserved area boasts elegant 19th-century homes, cobblestone streets, and a rich maritime heritage. Explore the district's museums and immerse yourself in the town's history.
Just a ferry ride away from St. Marys, Cumberland Island National Seashore is a pristine natural wonder. With its unspoiled beaches, lush maritime forests, and abundant wildlife, it's a paradise for hikers, birdwatchers, and natureenthusiasts.
Delve into the town's naval history at the St. Marys Submarine Museum. Discover fascinating exhibits on submarines, maritime artifacts, and the crucial role St. Marys played in the nation's defense.
If you love the outdoors, head to Crooked River State Park. This serene park offers hiking trails, kayaking opportunities, and a chance to observe the area's diverse bird species. It's a peaceful escape into nature.
St Marys Waterfront Park is a bustling hub of activity. Explore the Riverfront Promenade, lined with charming shops, restaurants, and cafes. Enjoy waterfront dining and watch boats sail by as you soak in the coastal ambiance.
For a dose of local history, visit the Orange Hall House Museum. This antebellum mansion showcases artifacts, furnishings, and exhibits that tell the story of St. Marys' past.
Charming St. Marys affords visitors a gracious welcome along tree-lined streets where white picket fences surround many of the historic landmarks. Gift and antique shops housed in turn-of-the-century buildings offer hours of browsing. Visit Oak Grove Cemetery, dating from 1801 and including graves of veterans from every war. Enjoy fantastic Golf and views at Osprey Cove Golf Course and Laurel Island Links.
Whether you're drawn to its historic sites, outdoor adventures, or the tranquility of its coastal landscapes, St. Marys offers a delightful experience for all types of travelers. Come and discover the captivating attractions that make this town a true Southern gem.
Getting Around St. Marys…
St. Marys is accessible from I-95 Exit 2, on State Road 40. Most of the lodging and many dining facilities are within walking distance of the Historic District. By boat, St. Marys is on the St. Marys River, just west of the Intracoastal Waterway, offering docking and marina facilities for transients.
St. Marys Links…
Need more? Try these links for additional information about St. Marys, Georgia.
St. Marys, Georgia
Welcome to Historic St. Marys, Georgia, Gateway to Cumberland Island National Seashore. Visit our site for all the info you need to enjoy our charming city.
St. Marys | Official Georgia Tourism & Travel Website
The Gateway to the Georgia Coast! Experience the history and nature of St. Marys and Cumberland Island. Attractions include the idyllic waterfront and the St. Marys Submarine Museum. Visit the Cumberland Island National Seashore Museum and Cumberland Island Visitors Center, and take the ferry for your island adventure!
---
The I-95 Exit Guide is the Internet's largest and most complete website dedicated to Interstate 95 travelers. Find detailed exit service listings… lodging, camping, food, gas and more for every exit from Maine to Florida!
On the road? Why not take us with you. The I-95 Exit Guide is mobile-friendly and totally FREE. No App Required.
Traveling another route? Visit our growing family of exit guides: I-4 Exit Guide, I-5 Exit Guide, I-10 Exit Guide, I-75 Exit Guide, I-80 Exit Guide and I-95 Exit Guide. Detailed exit service listings… discount lodging, camping, food, gas and more for every exit along the way!