Mount Laurel-Cherry Hill, New Jersey is a great overnight stop! Why? Consider this… you've traveled all day, you're tired, hungry, the kids are wired… you get the picture. What you really need right about then is that perfect overnight stop… an exit where you feel safe and comfortable… an exit with a good mix of accommodations and a variety of eating places… not just fast food. And, maybe a little shopping later before you get back to the motel. The next morning you can gas up nearby and head out. Everything you need conveniently located right off the exit! That's what makes Mount Laurel-Cherry Hill, New Jersey a great overnight stop!
About Mount Laurel-Cherry Hill, New Jersey…
Located in the heart of Camden County, The Mount Laurel – Cherry Hill area is a charming suburb that offers more than meets the eye for travelers passing through the area.
Retail Paradise
Mount Laurel – Cherry Hill is renowned for its shopping scene. The Cherry Hill Mall, one of the East Coast's premier retail destinations, is just a few miles away from this exit and features a vast array of stores, from high-end boutiques to well-known brands. It's an ideal place to stretch your legs and indulge in some retail therapy.
Green Oasis
If you're in need of a breather, Mount Laurel – Cherry Hill is home to several parks, including the scenic Croft Farm, where you can take a leisurely stroll amidst nature. Its well-maintained trails and serene atmosphere provide a tranquil escape from the highway buzz.
Culinary Delights
Hungry travelers won't be disappointed. Mount Laurel – Cherry Hill boasts a diverse culinary scene. From cozy cafes to fine dining restaurants, there's something to satisfy every palate. Don't miss the opportunity to sample some local specialties.
Historic Charm
If you have a bit more time to spare, consider visiting historic sites such as Barclay Farmstead, a preserved 19th-century farm. It's a step back in time and a great way to learn about the area's history.
Art and Culture
Art enthusiasts can explore the Cherry Hill Arts Board's initiatives, featuring local talent and creative events that showcase the town's cultural side.
Mount Laurel – Cherry Hill may be a pit stop for I-95 travelers, but it's much more than a mere rest area. It's a place where you can refuel, relax, and explore a variety of offerings, all while experiencing a slice of the Garden State's charm. So, the next time you're passing through, consider a detour to Mount Laurel-Cherry Hill.
Where to Stay in Mount Laurel-Cherry Hill…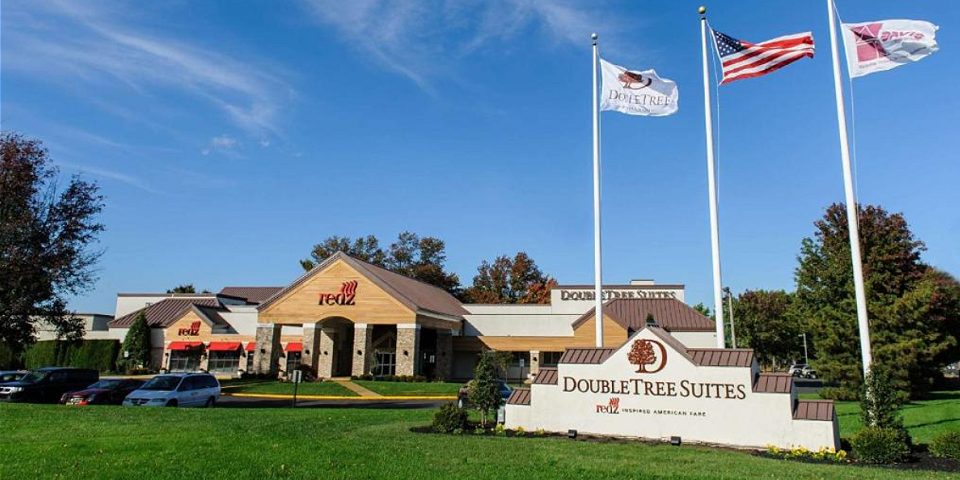 This exit of the New Jersey Turnpike offers a wealth of places to spend the night… much more than your typical I-95 exit. Something for anyone would be an understatement here.
Here is a list of the lodging within 1/2 mile of this exit:
Aloft, Bel Air Motor Lodge, Comfort Inn & Suites, Courtyard by Marriott, DoubleTree Suites by Hilton, Econo Lodge, Extended Stay America Suites, Grand Resort Hotel, Hampton Inn, Hilton Garden Inn by Hilton, Holiday Inn Express & Suites, Hyatt House, Knights Inn, La Quinta by Wyndham, MainStay Suites, Motel 6, Red Roof Inn, Rodeway Inn, Sonesta Simply Suites, Staybridge Suites, Super 8 by Wyndham, The Westin
Looking for something special? Click the link below to find your perfect room!
Cherry Hill, NJ – Book Your Room Now!
Where to Eat in Mount Laurel-Cherry Hill…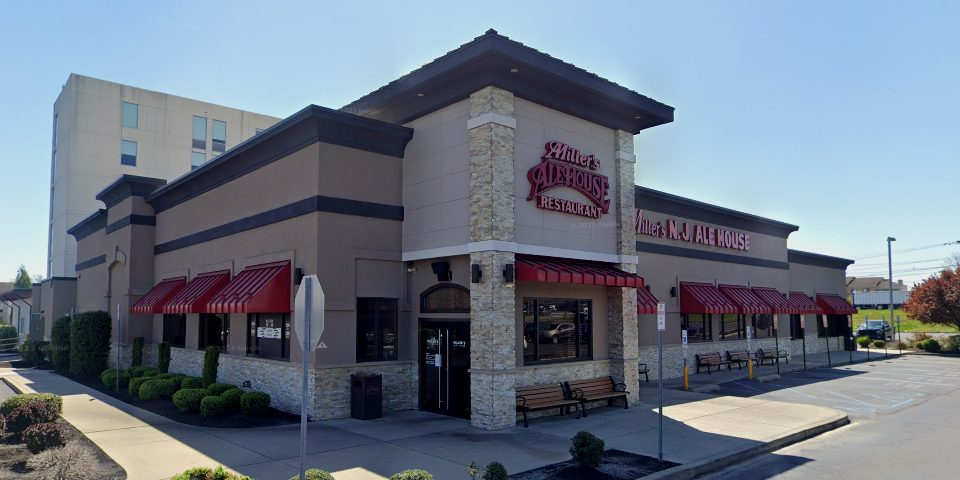 Really? Are you serious? This exit has literally dozens of place to eat. But not just fast food. There is an overabundance of one-of-a-kind, truly unique choices here. Here's a partial list…
555 Chophouse And Bar, Antonio's Old World Pizza, Applebee's Grill+ Bar, Bellagio Restaurant, Bob Evans, Boston Market, Burger King, Chick-fil-A, Chili's Grill & Bar, Cocina Azteca Mexican Restaurant, Cracker Barrel Old Country Store, Dunkin Donuts, Garden Grill & Bar, It's Just Wings, Jin Cheng Chinese Restaurant, Jose Tejas Restaurant, Kiri Udon, LifeCafé, Miller's Ale House, Noodle Restaurant, McDonald's, Moe's Southwest Grill, Monterey Grill, On The Border Mexican Grill & Cantina, Pita Pocket, Restaurant, Popeye's Louisiana Kitchen, PrimoHoagies, Ruchi Indian Cuisine, Smashburger, Snowfox sushi, Starbucks, Taco Bell, UNO Pizzeria & Grill, Wendy's
Where to Shop in Mount Laurel-Cherry Hill…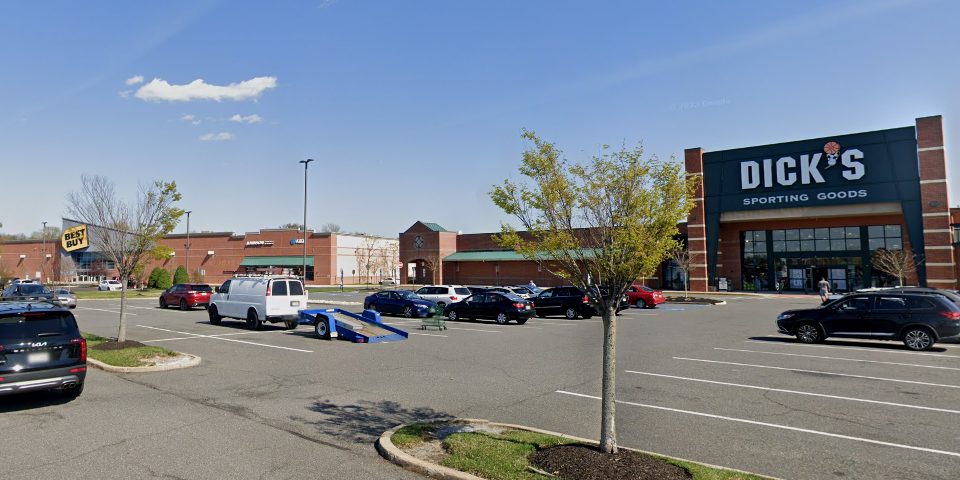 As mentioned above, Mount Laurel-Cherry Hill is renowned for its shopping scene, and this particular exit is no exception. Here are just a few of the retail establishments located immediately off this exit.
ACME Markets, Advance Auto Parts, Best Buy, Boscov's, Concord Pet Food and Supplies, Dick's Sporting Goods, DollarTree, Floor & Decor, Gabe's Discount Store, Home Depot, HomeGoods, Homesense, Lowe's Home Improvement, Marshall's, Party City, ShopRite Supermarket, Turn7 Discount, Walmart Superstore
Fuel Up and Head Out…
Amera, CityGas, Exxon, Global, Gulf, LUKOIL, US Gas, Wawa
---
The I-95 Exit Guide is the Internet's largest and most complete website dedicated to Interstate 95 travelers. Find detailed exit service listings… lodging, camping, food, gas and more for every exit from Maine to Florida!
On the road? Why not take us with you. The I-95 Exit Guide is mobile-friendly and totally FREE. No App Required.
Traveling another route? Visit our growing family of exit guides: I-4 Exit Guide, I-5 Exit Guide, I-10 Exit Guide, I-75 Exit Guide, I-80 Exit Guide and I-95 Exit Guide. Detailed exit service listings… discount lodging, camping, food, gas and more for every exit along the way!