Hardeeville at a Glance
Hardeeville is a small southern town with the distinction of being at a major travel crossroads… I-95 and US 17.
Hardeeville often goes unnoticed by the millions of travelers speeding along I-95. But hidden beneath the highway's constant hum is a charming town waiting to be explored.
Location and Accessibility
Hardeeville enjoys a prime location, situated at the crossroads of South Carolina and Georgia. This strategic position makes it a convenient stop for travelers en route to major cities like Savannah, Georgia, and Charleston, South Carolina.
Natural Beauty
Nature enthusiasts will find Hardeeville to be a delightful surprise. The town is nestled amidst picturesque landscapes, with numerous parks and nature reserves. Wander through serene wetlands and marvel at the diverse wildlife that calls this area home.
History and Culture
For history buffs, Hardeeville offers a glimpse into the past. Visit the Heyward House Historic Center, apreserved antebellum home that provides insight into the region's rich heritage. The vibrant local community frequently hosts cultural events and festivals, offering an opportunity to immerse yourself in Southern traditions and cuisine.
Local Eateries
Hardeeville is not just a pit stop; it's a destination for foodies. Savor authentic Southern flavors in local restaurants, serving up mouthwatering dishes like shrimp and grits, fried chicken, and barbecue. Don't forget to indulge in sweet tea, a beloved Southern classic.
Warm Southern Hospitality
What truly sets Hardeeville apart is its warm hospitality. The people here welcome travelers with open arms, making you feel like a part of the community.
Next time you find yourself cruising down I-95, consider taking a detour into Hardeeville. You might be surprised by the hidden treasures this charming town has to offer.
Places to Stay in Hardeeville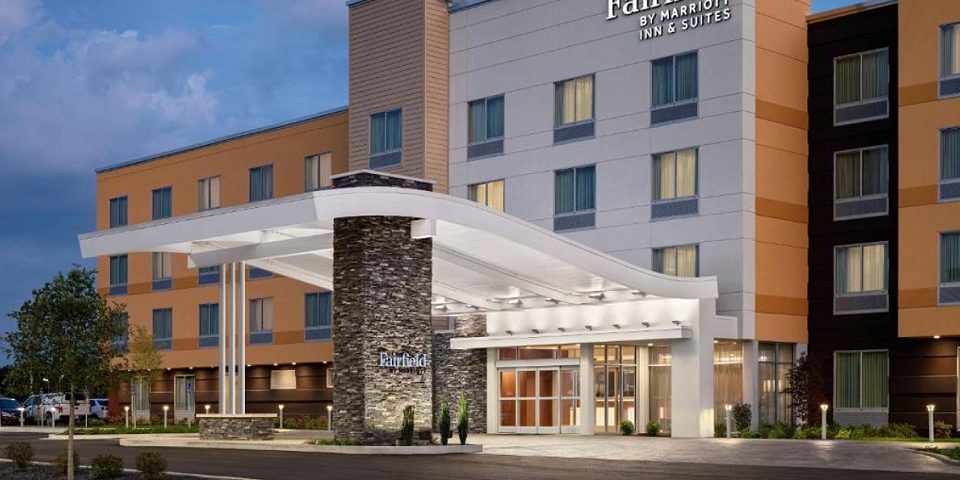 As an I-95 traveler, you're no stranger to the open road, but every journey needs a place to rest and rejuvenate. Hardeeville offers a warm welcome and a range of accommodations to make your stay comfortable.
Cozy Inns and Motels
For a classic lodging experience, consider one of Hardeeville's cozy inns or motels. The Red Roof Inn and Quality Inn & Suites offer comfortable rooms and essential amenities, ensuring a pleasant night's rest.
Brand-Name Hotels
If you prefer the familiarity of well-known hotel chains, Hardeeville has you covered. Options like the Holiday Inn Express & Suites, Hampton Inn By Hilton, and Fairfield by Marriott Inn & Suites provide modern comforts and convenience.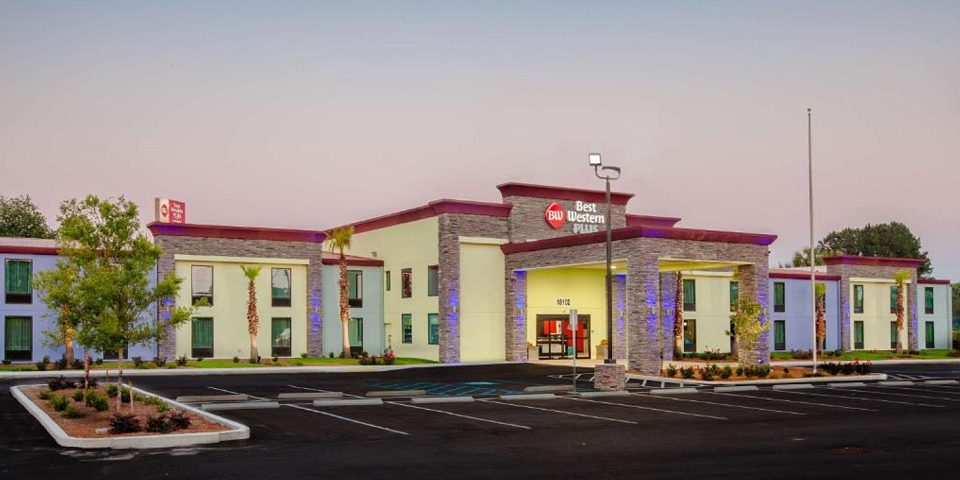 RV Parks
Traveling in a motorhome? Hardeeville offers several RV parks with full hook-up sites, clean facilities, and a welcoming atmosphere. Hardeeville RV Park and Lake Harmony RV Park are great choices for RV enthusiasts.
Pet-Friendly Stays
Don't leave your furry friend behind. The Red Roof Inn and Quality Inn & Suites are pet-friendly, ensuring your loyal companion can join you on your journey.
Close to I-95 Exits
As one of the major I-95 interchanges, exit 5 is literally a lodging paradise! Here is only a partial list of the motels here:
Best Western Plus Hardeeville Inn & Suites, Days Inn by Wyndham, Deluxe Inn, Econo Lodge, Economy Inn, Quality Inn & Suites, Red Roof Inn, Sleep Inn,Super 8 by Wyndham, Travelodge by Wyndham
I-95, exit 8 in Hardeeville also has a good selection:
Days Inn by Wyndham, Fairfield by Marriott Inn & Suites, Hampton Inn By Hilton, Holiday Inn Express & Suites,
Hardeeville's accommodations cater to the needs of every traveler. So, whether you're passing through or exploring the region, you'll find a welcoming and comfortable place to stay in this Southern gem along I-95.
Places to Eat in Hardeeville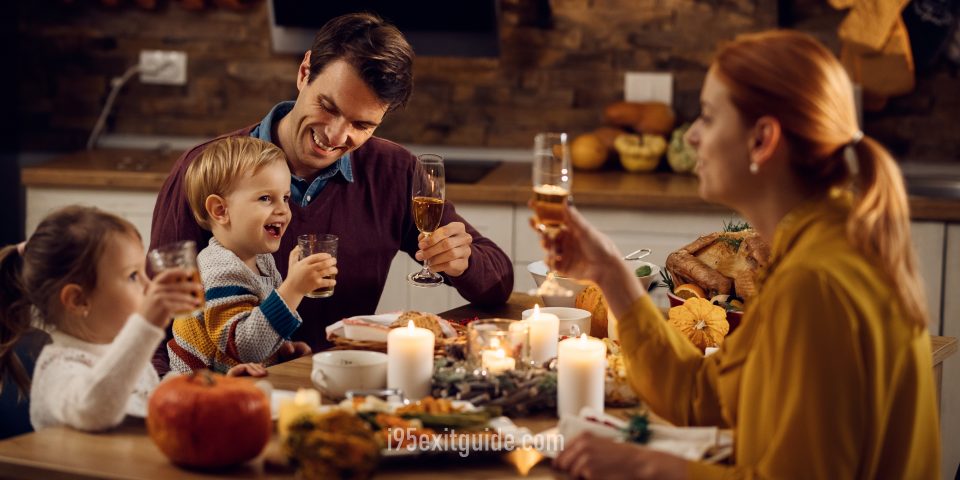 If you find yourself cruising down I-95 and hunger strikes, Hardeeville is a hidden gem for food enthusiasts. This charming town offers a delectable array of dining options that will tantalize your taste buds. From Southern classics to international delights, here are our must-try places to eat in Hardeeville.
15578 Whyte Hardee Blvd, Hardeeville, SC 29927
Just off Interstate 95, Mi Tierrita is a bustling, down-to-earth option for pizza & familiar Mexican specialties, plus a full bar.
16161 Whyte Hardee Blvd, Hardeeville, SC 29927
The Hardeeville chicken lickn is a counter-serve restaurant serving Southern fried chicken & BBQ in a no-frills setup with a patio. Easy On-Off I-95.
19000b Whyte Hardee Blvd, Hardeeville, SC 29927
Taste Restaurant Bar & Grill is a family-style establishment located at the Quality Inn & Suites Hardeeville – Savannah North
90 Whyte Hardee Blvd, Hardeeville, SC 29927
For the quintessential American diner experience, Waffle House is the go-to spot. Whether you're in the mood for a hearty breakfast, classic waffles, or a juicy burger, they're open 24/7 to satisfy your cravings.
22733 Whyte Hardee Blvd, Hardeeville, SC 29927
Popular local Mexican restaurant featuring homemade dishes, generous portions and reasonable prices. Highly rated by customers.
21451 Hwy 17, Hardeeville, SC 29927
Carolinas Food is a locally-owned restaurant featuring ribs, chicken and latin dishes. If you want authentic… this is worth checking out.
19533 Whyte Hardee Blvd, Hardeeville, SC 29927
Popular Chinese restaurant featuring fresh food, fair price and friendly staff. Located within walking distance of several hotels. Close to Interstate 95.
22548 Whyte Hardee Blvd, Hardeeville, SC 29927
Popular pizza shop with delivery service to local hotels. Pizza, chicken and other comfort food
Hardeeville's dining scene welcomes travelers with open arms and a diverse array of culinary experiences. So, whether you're a foodie seeking new tastes or simply looking for a satisfying meal, these ten dining destinations in Hardeeville will make your visit memorable and delicious.
Places to Go in Hardeeville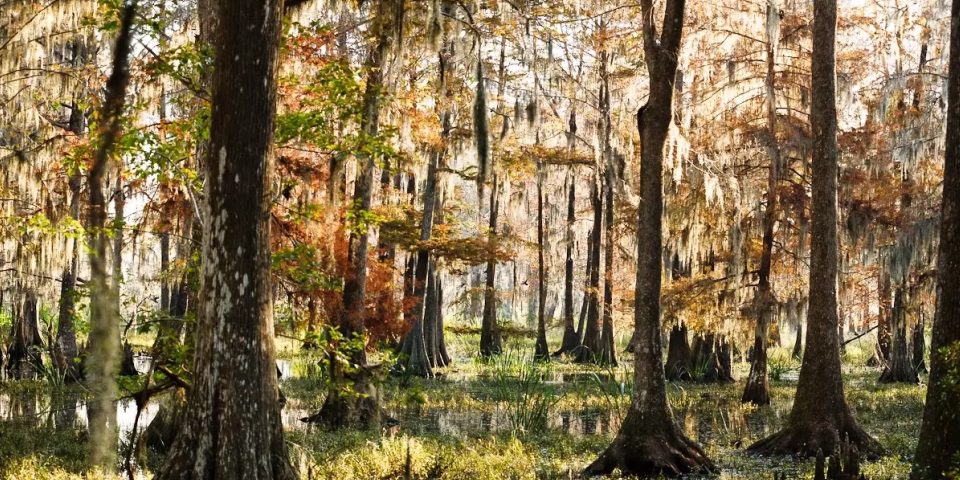 For travelers passing through Hardeeville on I-95, this charming town has more to offer than just a quick pit stop. With its rich history, beautiful landscapes, and unique attractions, Hardeeville is a hidden gem worth exploring. Here are our must-visit destinations that will make your journey memorable.
694 Beech Hill Lane, Hardeeville, SC 29927
Get closer to nature at the Savannah National Wildlife Refuge. With its scenic wildlife drive and walking trails, it's a perfect place for birdwatching, photography, and enjoying the Lowcountry's natural beauty.
694 Beech Hill Lane, Hardeeville, SC 29927
Wolf Island National Wildlife Refuge, which also includes Egg Island and Little Egg Island, is located at the mouth of the Altamaha River on the Georgia coast. The entire refuge was designated a National Wilderness Area in 1975 and provides critical sanctuary for migrating birds and nursery habitat.
694 Beech Hill Lane, Hardeeville, SC 29927
National Wildlife Refuge serves as an important link in the chain of barrier islands that lie along the Atlantic Flyway, providing excellent habitat for a variety of migratory birds. With little development and few management practices, the 10,053-acre refuge is one of the most pristine on the entire eastern seaboard.
694 Beech Hill Lane, Hardeeville, SC 29927
Pinckney Island National Wildlife Refuge is an important link in the chain of wildlife refuges along the Atlantic Flyway, attracting thousands of migratory birds annually. The refuge also provides nesting habitat, called a rookery, for colonial wading birds such as ibis, egrets, and herons.
1458 Red Dam Road, Hardeeville, SC 29927
Sergeant Jasper Park is a local favorite for picnicking, hiking, and enjoying the peaceful surroundings. Take a leisurely stroll by the lake or challenge yourself on the disc golf course.
Hwy 17, Hardeeville, SC 29927
A nature trail offers access to the interior of the wonderful sand ridges and blackwater swamps of the Tillman Sand Ridge Wildlife Refuge. Spot the rare gopher tortoise on a hike through the trail.
55 Millstone Landing Rd, Hardeeville, SC 29927
Hardeeville's own Millstone Landing overlooks the beautiful Savannah River, offering boaters and anglers access to one of the South's best fishing spots.
Hardeeville is not just a pit stop; it's a destination filled with history, natural beauty, and unique experiences. These places offer a taste of what Hardeeville has to offer, ensuring your visit is an enriching and memorable one.
Getting Around Hardeeville
Hardeeville is a charming town with much to explore, and one of the most convenient ways to do so is by car. Whether you're a local resident or a traveler passing through, understanding the town's roadways and transportation options is essential for a smooth journey.
Road Network
Hardeeville is well-connected with a network of roads and highways, with Interstate 95 (I-95) being the major thoroughfare. It connects the town to larger cities like Savannah, Georgia, and Charleston, South Carolina. Additionally, US Route 17 runs through the town, providing access to local businesses and attractions.
Parking
In Hardeeville, parking is generally uncomplicated. Most businesses offer ample parking spaces for customers. If you're exploring the town's downtown area, you'll find plenty of on-street parking options.
Gas Stations
Hardeeville has numerous gas stations where you can fill up your tank. They are easily accessible along the main roadways, ensuring you won't have to worry about running low on fuel.
Local Traffic
Traffic in Hardeeville is generally manageable, but it's a good idea to be aware of peak travel times, especially if you're traveling through the area. As with any town, be cautious and follow traffic rules to ensure safety.
Exploring Beyond Hardeeville
If you're looking to explore beyond Hardeeville, you'll find nearby destinations like Hilton Head Island, Bluffton, and Savannah easily accessible by car. Each of these places offers its unique charm and attractions.
In Hardeeville, getting around by car is a straightforward and efficient way to experience the town's hospitality and discover its hidden treasures. Whether you're visiting for a short time or making Hardeeville your home, the roadways here are your gateway to all that this delightful Southern town has to offer.
I am looking for info about the powwow in March or April of this year. I attended this event a few years ago as a vendor and would like to do it again. Thank you for any information you can give me. Carmen Hooke
---
The I-95 Exit Guide is the Internet's largest and most complete website dedicated to Interstate 95 travelers. Find detailed exit service listings… lodging, camping, food, gas and more for every exit from Maine to Florida!
On the road? Why not take us with you. The I-95 Exit Guide is mobile-friendly and totally FREE. No App Required.
Traveling another route? Visit our growing family of exit guides: I-4 Exit Guide, I-5 Exit Guide, I-10 Exit Guide, I-75 Exit Guide, I-80 Exit Guide and I-95 Exit Guide. Detailed exit service listings… discount lodging, camping, food, gas and more for every exit along the way!