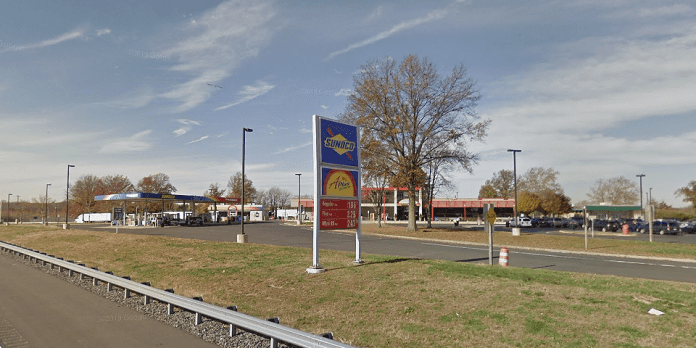 I-95 travelers are now faced with repercussions of the nationwide Coronavirus outbreak. State Departments of Transportation are making adjustments to I-95 rest area, welcome center and service plaza protocols to help prevent further spread of the disease while at the same time attempting to accommodate travelers needs if possible. Below is a summary of the operational status of individual I-95 rest areas.
---
Maine:
Updated Friday, May 1, 2020 – "At our Service Plazas, we are coordinating with HMS Host on the best practices during this difficult time. HMS Host manages hundreds of airport restaurants and travel plazas around the world and is well versed in facilities management."
"Some of the protocols that have been undertaken so far include increased cleaning, discontinuing use of the electric hand dryers in the bathrooms, removal of tables and dine-in services, and updating employees on the best practices to help limit the spread of this virus."
---
New Hampshire:
Updated Friday, May 1, 2020: All state rest areas and welcome centers will temporarily close facilities beginning Sunday, April 5 at 4:00 pm.
All of the rest areas are equipped with portable toilets. The facilities are cleaned and serviced on a regular basis.
"We recognize that New Hampshire's rest areas and welcome centers are a valuable resource for visitors and are confident that they can access amenities located outside of the buildings on a temporary self-service basis while staff transition work duties to support other essential state services."
Granite State Hospitality operates the restroom facilities located on I-93 in Hooksett and those will remain open.
---
Massachusetts:
Updated Friday, May 1, 2020: All rest areas are open. However, the Massachusetts Turnpike (I-90) rest area will not have seating in food areas, and facility bathrooms at I-95 rest areas will not be available.
---
Rhode Island:
Updated Friday, May 1, 2020: The Welcome Center and the rest area remain open as RIDOT wants to provide essential services to travelers, especially those trying to get home to family. Please know that these areas are cleaned twice daily and surfaces are wiped down frequently.
---
Connecticut:
Updated Friday, May 1, 2020: "The Connecticut Department of Transportation has been working with service plaza operators to keep the plazas open as much as possible, with a priority on I-95, in order to serve trucks that are delivering needed supplies to the state. Service plazas on I-95 and I-395 remain open for truckers and essential motorists."
The State of Connecticut has also allowed food trucks to operate at it's rest areas.
---
New York:
Updated Friday, May 1, 2020: "To enhance public safety and prevent spread of COVID-19, enhanced cleaning measures at rest stops and welcome centers have been implemented. Further, we are closing dining areas and community rooms in our Welcome Centers. All restrooms and microvending services to remain open."
"Fuel services also remain open at all service areas."
---
Pennsylvania:
Updated Friday, May 1, 2020: Following a precautionary closure of all rest areas we have opened some amenities along critical routes most used by trucks;
THE LIST OF REOPENED REST AREAS DOES NOT INCLUDE I-95 LOCATIONS

At each stage of our closure of driver and vehicle in-person services, we have extended deadlines where possible and ensured that many common services remain available online.
---
New Jeresy:
Updated Friday, May 1, 2020: "For those who need to be on the road, service areas on the Parkway and Turnpike remain open for fuel, food, and restrooms."
One exception is the Joyce Kilmer Service Area, located on the northbound Turnpike between interchanges 8A and 9. The closest northbound service areas are Woodrow Wilson between interchanges 7 and 7A and Grover Cleveland between interchanges 11 and 12.
---
Delaware:
Updated Friday, May 1, 2020: The Biden Welcome Center on I-95 in Newark is open to the public in a limited capacity.
The facility operator, HMS Host, has reopen the welcome center to help the trucking community that is delivering much needed supplies and materials in the fight against the Coronavirus.
---
Maryland:
Updated Friday, May 1, 2020: "I-95 Chesapeake House (Cecil Co MM 97) & Maryland House (Harford Co MM 82) travel plazas remain OPEN. Food is available for carry out ONLY. Gas and restrooms are available."
---
Virginia:
Updated Friday, May 1, 2020 – Virginia DOT's 43 Safety Rest Areas are open.
VDOT is taking extra steps to ensure its rest areas remain in proper condition to protect the health of travelers amid concerns of the spread of COVID-19.
"We have increased disinfection and cleaning procedures. We have additional supplies on hand including soap, hand sanitizer and disinfectant."
The Virginia DOT also has authorized truck parking at 11 weigh stations.
---
North Carolina:
Updated Friday, May 1, 2020: "Welcome centers are closed, but other highway rest areas remain open with additional cleaning procedures.​"
---
South Carolina:
Updated Friday, May 1, 2020: "SCDOT rest areas remain open, and our crews are more frequently cleaning high-touch surfaces, such as door handles and restroom surfaces."
---
Georgia:
Updated Friday, May 1, 2020: "The lobby area in each of Georgia's nine Welcome Centers will be closed until further notice to help combat the threat of COVID-19. Outside restrooms will remain available to the public. Rest areas throughout the state remain open, providing important rest stops for drivers. Restrooms in both rest areas and welcome centers will be regularly deep cleaned throughout the day between the hours of 7 AM and 11 PM."
---
Florida:
Updated Friday, May 1, 2020: Rest areas open and operating with limited services.
"The Florida Department of Transportation will be reducing seating at its service plaza restaurants to 50% capacity. To help prevent the spread of COVID-19 at Florida rest stops, welcome centers and service plazas, frequently wash your hands, cover your cough or sneezes, and please stay home if you are sick."
---
For more I-95 travel information, visit www.i95exitguide.com, the Internet's largest and most complete website devoted to I-95, America's Interstate Main Street. Detailed exit service listings… discount lodging, camping, food, gas and more for every exit from Maine to Florida! Plus I-95 construction, real-time traffic and road news.
Traveling another route? Visit our growing family of exit guides: I-4 Exit Guide, I-5 Exit Guide, I-10 Exit Guide , and I-75 Exit Guide.