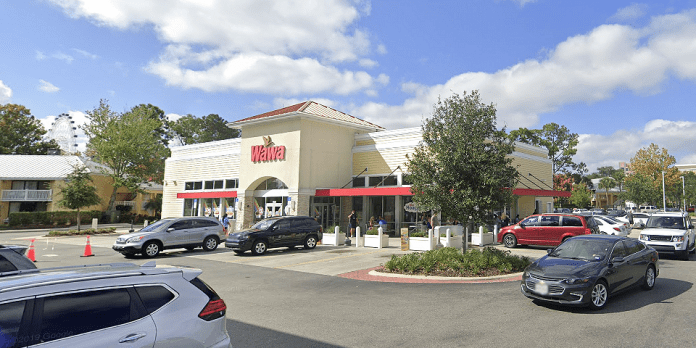 Millions of Americans hitting the road can forgo the extra toilet paper when making a pit stop. GasBuddy, the only smartphone app connecting drivers with their Perfect Pit Stop, finds that gas station restrooms are getting cleaner, with the top-rated restroom brands in each state leading the charge.
According to GasBuddy ratings and reviews data, gas station restroom cleanliness ratings have improved 6% since 2017, with Utah-based Maverik flushing the competition by claiming the top spot in six states, the most out of any other brands. Wawa and QuikTrip tied in second, leading in six states, followed by, Irving, Kwik Trip, Sheetz and Sinclair each topping the list in three states. The state with the highest gas station restroom ratings overall is Nebraska.
While Maverik captured the most states, Texas-based Buc-ee's clenches the top spot with the highest-rated gas station restrooms in the nation.
"The reputation of gas station restrooms has cleaned up significantly in the past three years, with brands making concentrated efforts to make their facilities sparkle" says Frank Beard, convenience store and retail trends analyst at GasBuddy. "In fact, companies like Maverik and Sinclair respectively doubled and tripled their share of states with the top-rated restrooms in the span of a year, further proving the competition is overflowing at gas station restrooms nationwide."
Clean, quality restrooms continue to be a concern for motorists on the road. According to our 2019 summer travel survey, 40% of travelers fear needing to use the restroom but not knowing where to find a clean one, an increase of 3% from the previous year.
GasBuddies have written millions of reviews covering more than 150,000 retail locations where gasoline is sold. Consumers can review gas stations and their restrooms directly in the free GasBuddy app.
FULL LIST (I-95 States in bold)
Alaska – Holiday
Alabama – MAPCO
Arkansas – Kum & Go
Arizona – Maverik
California – Rotten Robbie
Colorado – Maverik
Connecticut – Cumberland Farms
Delaware – Wawa
Florida – Wawa
Georgia – QuikTrip
Iowa – Kwik Trip
Idaho – Maverik
Illinois – Kelley's Market
Indiana – Casey's General Store
Kansas – QuikTrip
Kentucky – Pilot
Louisiana – RaceTrac
Massachusetts – Pride
Maryland – Wawa
Maine – Irving
Michigan – Holiday
Minnesota – Kwik Trip
Missouri – Hy-Vee
Mississippi – Murphy USA
Montana – Sinclair
North Carolina – QuikTrip
North Dakota – Sinclair
Nebraska – Bucky's
New Hampshire – Irving
New Jersey – Wawa
New Mexico – C hevron
Nevada – Maverik
New York – Stewart's Shops
Ohio – Sheetz
Oklahoma – Casey's General Store
Oregon – Sinclair
Pennsylvania – Wawa
Rhode Island – Cumberland Farms
South Carolina – QuikTrip
South Dakota – Shell
Tennessee – Speedway
Texas – Buc-ee's
Utah – Maverik
Virginia – Wawa
Vermont – Irving
Washington – Mobil
Washington D.C. – BP
Wisconsin – Kwik Trip
West Virginia – Sheetz
Wyoming – Maverik
Hawaii – Aloha Petroleum
About GasBuddy
GasBuddy is a company that connects drivers with their Perfect Pit Stop. As the leading source for crowdsourced, real-time fuel prices at more than 150,000 gas station convenience stores in the U.S., Canada and Australia, millions of drivers use the GasBuddy app and website every day to find gas station convenience stores based on fuel prices, location and ratings/reviews. GasBuddy's first-of-its-kind fuel savings program, Pay with GasBuddy, has saved Americans more than $6 million at the pumps since its launch in 2017. The company's business solutions suite, GasBuddy Business Pages, provides Fuel Marketers and Retailers their best opportunity to maintain their station information, manage their brand, and promote to their target consumer audience. For more information, visit http://www.gasbuddy.com.
---
For more I-95 information, visit www.i95exitguide.com, the Internet's largest and most complete website devoted to I-95, America's Interstate Main Street. Detailed exit service listings… discount lodging, camping, food, gas and more for every exit from Maine to Florida!
Traveling another route? Visit our growing family of exit guides: I-4 Exit Guide, I-5 Exit Guide, I-10 Exit Guide , and I-75 Exit Guide.