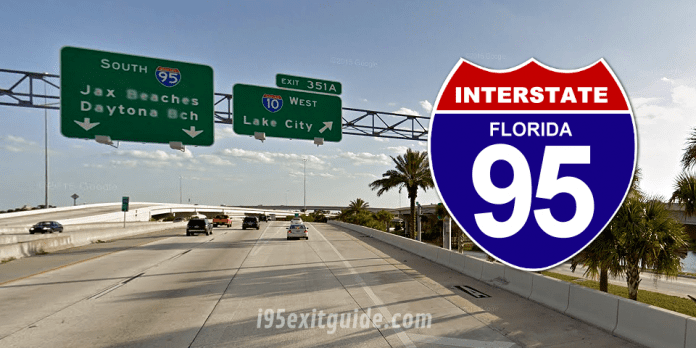 The I-10/I-95 Operational Improvements project aims to make the I-10/I-95 interchange more efficient and safe. The Florida Department of Transportation (FDOT) reports the following traffic impacts associated with this project. All work is weather dependent and subject to change.
Overnight I-95 Detours
To make this project happen, there will be overnight detours on I-95 north from October 16 to October 20, between 10:00 p.m. and 5:30 a.m. These detours are necessary for bridge construction, but keep in mind that they might change due to weather and unforeseen circumstances. Safety always comes first.
During the detours, here's what you need to know:
If you're heading north on I-95, you'll follow the detour to the Acosta Bridge, then take a right on Broad Street and a left on Adams Street to get back to I-95 north.
For those connecting with I-10, take I-95 south to reach I-10.
FDOT understands these detours might be a hassle, but they're working to keep Florida on the move.
---
What's happening on Interstate 95 RIGHT NOW! I-95 Real-time traffic information for selected cities along I-95. Maps show updates on road construction, traffic accidents, travel delays and the latest traffic speeds. Traffic cameras show congestion at a glance. Visit I-95 Traffic.
---
The I-95 Exit Guide is the Internet's largest and most complete website dedicated to Interstate 95 travelers. Find detailed exit service listings… lodging, camping, food, gas and more for every exit from Maine to Florida!
On the road? Why not take us with you. The I-95 Exit Guide is mobile-friendly and totally FREE. No App Required.
Traveling another route? Visit our growing family of exit guides: I-4 Exit Guide, I-5 Exit Guide, I-10 Exit Guide, I-75 Exit Guide, I-80 Exit Guide and I-95 Exit Guide. Detailed exit service listings… discount lodging, camping, food, gas and more for every exit along the way!