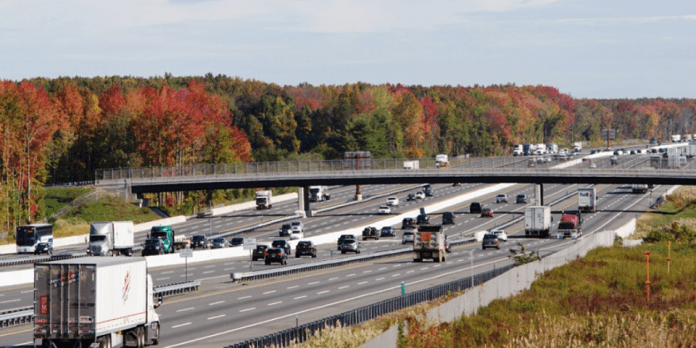 The New Jersey Turnpike Authority Commissioners approved an agreement that will bring dozens of new electric vehicle charging stations to eight Turnpike service areas, increasing the total of EV chargers on the Turnpike from 20 to 76. The licensing agreement allows Tesla to install eight V3 Superchargers at each of six service areas and to double the number of Superchargers already in place at two other service areas. Tesla also will build the utility infrastructure necessary for third-party providers to install at least two dozen additional non-Tesla charging stations on the Turnpike.
The Turnpike Authority granted Tesla a license in 2014 to install on a pilot basis eight charging stalls on Turnpike property – four at the Molly Pitcher Service Area on the southbound Turnpike between interchanges 8A and 8 and four at the Joyce Kilmer Service Area on the northbound Turnpike between interchanges 8A and 9. The Turnpike Authority and the company considered that pilot program a success, and they have agreed to expand upon it.
Under the amended licensing agreement approved by the Turnpike Commissioners today, Tesla will double the number of charging stalls at Molly Pitcher and Joyce Kilmer, bringing the total at those service areas to eight apiece. The company will also install eight charging stalls in each of these additional service areas:
Clara Barton (southbound between interchanges 2 and 1)
John Fenwick (northbound between interchanges 1 and 2)
Walt Whitman (southbound between interchanges 4 and 3)
James Fenimore Cooper (northbound between interchanges 4 and 5)
Richard Stockton (southbound between interchanges 7A and 7)
Woodrow Wilson (northbound between interchanges 7 and 7A)
All 64 Tesla chargers on the New Jersey Turnpike will be V3 Superchargers, the newest version of the company's proprietary charging technology.
Tesla has 223 Superchargers in New Jersey.
The company will pay all design, construction, installation, and maintenance costs for the new superchargers at Turnpike locations, as well as the cost of installing the necessary infrastructure to enable the installation of non-Tesla chargers by other providers. The work is being done at no cost to toll payers or taxpayers. The Turnpike Authority will be receiving a licensing fee for each of the charging stalls at each location.
There are already charging stations available for non-Tesla electric vehicles at three Turnpike service areas — Molly Pitcher, Joyce Kilmer, and Vince Lombardi. Those are operated by EVgo. That company is also installing chargers at three Garden State Parkway service areas – Forked River, Brookdale North, and Brookdale South.
Tesla plans to begin installation as soon as it has the necessary permits and approvals. Once all the Tesla charging stations called for in the licensing agreement have been installed, there will be electric vehicle charging facilities at nine of the 12 New Jersey Turnpike service areas.
---
For more I-95 travel information, visit www.i95exitguide.com, the Internet's largest and most complete website devoted to I-95, America's Interstate Main Street. Detailed exit service listings… discount lodging, camping, food, gas and more for every exit from Maine to Florida! Plus I-95 construction, real-time traffic and road news.
Traveling another route? Visit our growing family of exit guides: I-4 Exit Guide, I-5 Exit Guide, I-10 Exit Guide , and I-75 Exit Guide.