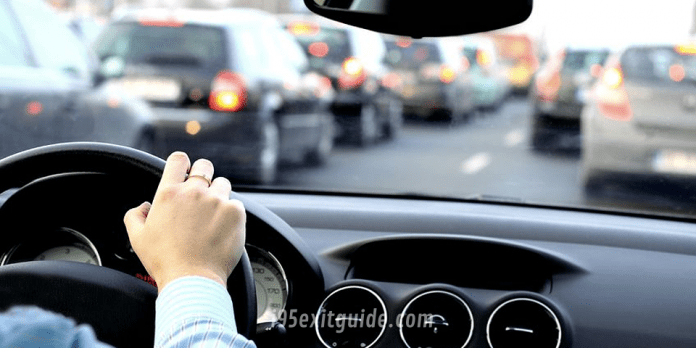 As residents and guests consider leaving areas expected to be impacted by Hurricane Irma, Georgia DOT encourages evacuees to plan their evacuation routes, and reminds citizens that there are numerous routes throughout the state that provide alternatives to the already-congested interstates. With mandatory evacuation of areas of coastal Georgia beginning today, Georgia DOT urges motorists to consider all possible evacuation routes in addition to interstate highways.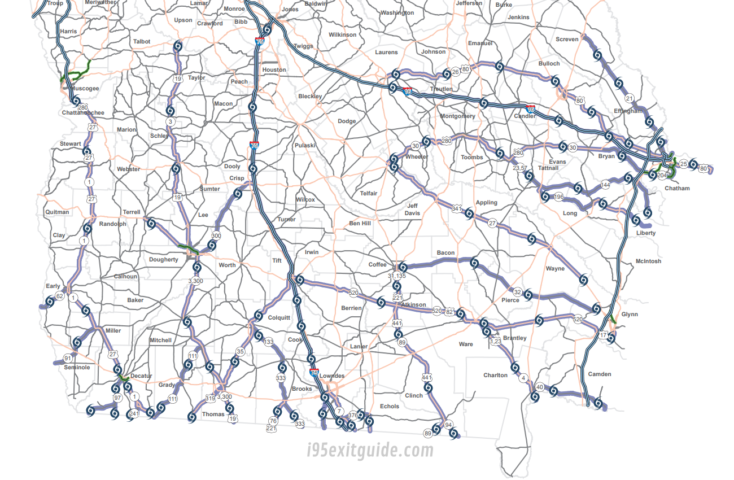 On Thursday, Gov. Nathan Deal issued a state of emergency for 30 counties in Georgia in anticipation of the storm. The Governor has also issued a mandatory evacuation order for all areas east of I-95, all of Chatham County and some areas west of I-95 that could be impacted by potential storm surge from Hurricane Irma.
To facilitate travel from mandatory evacuation zones and areas of expected impact from the storm, beginning Saturday morning at 8 a.m. Georgia DOT will work with Georgia State Patrol to contraflow a 125-mile stretch of I-16 from Savannah to US 441 in Dublin, which will double the westbound capacity on this section of interstate to better accommodate the anticipated volume of traffic.
"Designated evacuation routes and contraflow measures add capacity for moving large amounts of people to safety in a short period of time," said Georgia DOT Commissioner Russell R. McMurry. "This is about safety, not speed. We ask that everyone plan ahead, pre-select your evacuation route using 511, carry needed supplies and exercise patience and discretion. We're all in this together."
Beginning today, 15 Coordinated Highway Assistance and Maintenance Program (CHAMP) operators will be deployed to I-95 and I-75 between Florida and Macon to provide motorists assistance and traffic control for the increased volume of evacuation traffic from Florida and the Georgia coast. On Saturday, 20 Highway Emergency Response Operators (HEROs) will begin assisting with contraflow and traffic management on I-16.
The I-75 South Metro Express Lanes are now open to northbound traffic only to provide additional lanes for evacuation, and the State Road and Tollway Authority (SRTA) has suspended tolling on this facility until further notice. On I-75, this applies only to the South Metro Express Lanes in Henry and Clayton counties. Normally, vehicles are required to have a Georgia Peach Pass or a Florida SunPass to access the Express Lanes, but with this waiver, all vehicles, regardless of whether they have a pass, can access the lanes at no cost. Tractor-trailers are prohibited from using the lanes, which are not open to vehicles with more than two axles or six wheels.
While citizens are urged to consider all possible evacuation routes, motorists are reminded that Georgia DOT will contraflow I-16 from Savannah to Dublin beginning Saturday. A median crossover on I-16 east of I-95 will cross traffic over onto I-16 eastbound lanes to travel westbound. All eastbound access at interchanges will be blocked from Dublin to Savannah on I-16 during the contraflow process. Travelers may exit contraflow lanes at the following locations:
Exit 143 @ SR 30 / US 280 (Exit to Pembroke at Ellabell, Georgia)
Exit 116 @ SR 73 / SR 301 (Exit to Statesboro and Claxton at Metter, Georgia)
Exit 104 @ SR 23 / SR 121 (Exit to Metter and Reidsville at Metter, Georgia)
Exit 90 @ SR 4 / US 1 (Swainsboro, Georgia)
Exit 71 @ SR 15 / SR 78 (Exit to Soperton and Adrian at Soperton, Georgia)
Exit 67 @ SR 29 (Soperton, Georgia)
Exit 51 @ SR 31 / US 319 / US 441 (Dublin, Georgia)
A crossover on I-16 at SR 26 (MP 38) in Laurens County will direct traffic back to regular westbound lanes prior to arrival in Macon. All westbound exits will remain open after Dublin.
Motorists are also reminded that shoulders on interstates are reserved for – and are being actively used by – emergency vehicles only. They are not to be used for passenger vehicles.