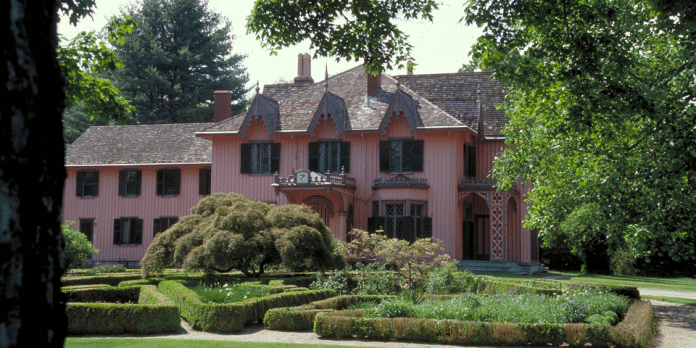 Connecticut State Route 169 is designated as an official "National Scenic Byway". The byway begins approximately 19 miles from I-95, exit 76 (I-395) in East Lyme, Connecticut. Take I-395 north to exit 83A. From there, Connecticut State Route 168 is approximately 32 miles long. You should allow about one hour (without stopping), or one full day to visit attractions along this route.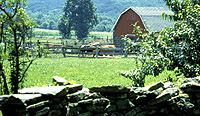 Consider everything you know about New England — spectacular autumn color, historic buildings, charming cities — and you will have an idea of what you will find on Connecticut Route 169. Much has changed over the years on this byway, but the history and traditions of the area are still very much a part of the lives of the people who belong to the communities.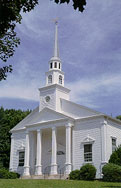 Take the opportunity to experience some of the sights along this historical stretch of road. Visit the beautiful churches in Pomfret that date back to the 1800s. Or find out what life was like for a prosperous family in the mid-19th Century at the Bowen House Museum in Woodstock. Or simply explore some of the towns at your leisure, admiring the distinctive architecture and well-kept parks.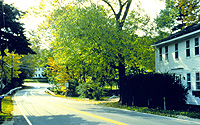 As you travel the byway, you will visit many wonderful communities; don't miss the chance to tour each one. The route crosses through Lisbon, where the feeling of an early American community is still evident. Explore Canterbury, where Connecticut's interpretation of Georgian architecture is prominent. Then you will find yourself in Pomfret, once known as "the other Newport" for its strong influx of wealthy summer vacationers. Finally, you will pass through Woodstock, with its many architectural surprises clustered around a town common. Traveling this byway, you will sense an area that is moving ahead in the times while still maintaining a sense of pride in its history.
Photo Credits:
Top Left: © January 1996. Jan Underwood.
Right: © February 2003.
Bottom Left: © 1996. Jan Underwood.
The National Scenic Byways Program recognizes highways that are outstanding examples of our nation's beauty, history, culture, and recreational experience by designating them as All-American Roads and National Scenic Byways. The roads being featured were designated by the Secretary of Transportation from nominations submitted by the states and federal land management agencies. These designations provide a compass for people from all over the world to explore America's treasured open roads.
Content reproduced with permission from the National Scenic Byways Online: www.byways.org