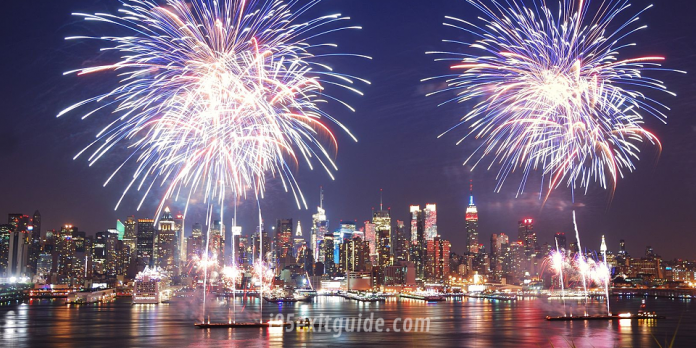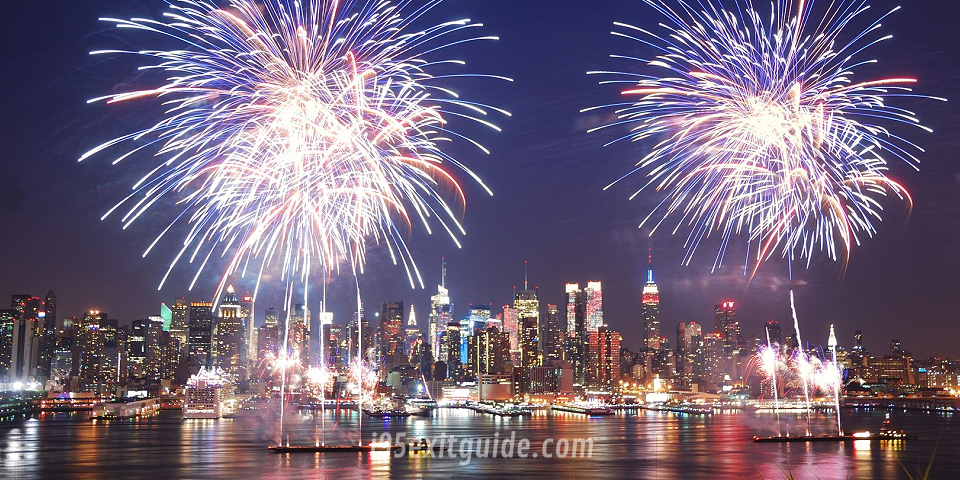 The nation's biggest Independence Day party will fill the night sky with jaw-dropping sparkles as the 47th Annual Macy's 4th of July Fireworks® caps off Independence Day with an explosive celebration! On Tuesday, July 4th at approximately 9:25 p.m., Macy's will begin its signature pyrotechnic salute to America, featuring an array of dazzling shells and effects that will captivate spectators live in New York City and on television from sea to shining sea. This year's revelry will launch 60,000 shells and effects from five barges positioned between E. 26th and E. 40th Streets along the East River with prime viewing from three boroughs in New York City.
An annual New York City tradition since 1976, Macy's 4th of July Fireworks continues to dazzle millions of spectators across the nation with a showstopping experience that is sure to delight the senses. The 47th edition of Macy's Fireworks is conceived, designed, and produced by Macy's with Pyro Spectaculars by Souza. The 25-minute extravaganza is synchronized to a spectacular musical score and will feature a host of shells and numerous effects in 30 colors and shapes.
New effects that will enthrall revelers include a mile wide waving flag created by a combination of red, white, and blue palm and strobing shells, sunflower ring with crackling pistil shells, red stop sign shaped effects, and new Ghost pyro that turn from one color to another in an on/off design featuring four different hues.
This year's pyrotechnic design will feature the most dynamic collection of animated shells ever launched during Macy's annual spectacle. Dancing, swirling, pulsing, and sweeping across the skyline, the show will launch an average of 2,400 shells and effects per minute. With 60,000 total shells showcasing multiple effects the resulting pyrotechnic firepower will span a mile across the East River in a multi-layer presentation, reaching dramatic heights of 1,000 feet to the water's edge.
The Best Views
On July 4th, Macy's Fireworks can be viewed in any area with an unobstructed view of the skyline above the East River in Midtown or from the comforts of home. Official viewing locations, overseen and managed by the NYPD, will be announced at a future date for portions of the Brooklyn, Manhattan, and Queens waterfronts.
For more information on the 47th Annual Macy's 4th of July Fireworks visit macys.com/fireworks.
---
---
The I-95 Exit Guide is the Internet's largest and most complete website dedicated to Interstate 95 travelers. Find detailed exit service listings… lodging, camping, food, gas and more for every exit from Maine to Florida!
On the road? Why not take us with you. The I-95 Exit Guide is mobile-friendly and totally FREE. No App Required.
Traveling another route? Visit our growing family of exit guides: I-4 Exit Guide, I-5 Exit Guide, I-10 Exit Guide, I-75 Exit Guide, I-80 Exit Guide and I-95 Exit Guide. Detailed exit service listings… discount lodging, camping, food, gas and more for every exit along the way!