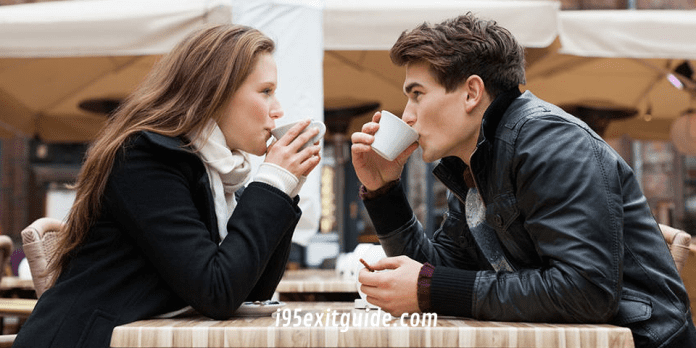 As Rhode Islanders prepare for their holiday weekend travel plans, the Rhode Island Department of Transportation (RIDOT) and its safety partners are reminding drivers to stay alert and drive safely and will be offering free coffee on the Friday and Monday evenings of the Labor Day Weekend at the I-95 North Visitor Center in Richmond.
The "Take a Break, Stay Awake" event will take place from 3-7 p.m. on Friday, September 1 and Monday, September 4. RIDOT, in partnership with the Rhode Island Police Chiefs Association, AAA Northeast and Dunkin', is launching this public awareness campaign to educate motorists on the dangers of drowsy driving.
As part of this effort, Dunkin' will deploy its sampling truck and a crew of team members to the Visitor Center and offer free, made-on-site, medium hot or iced coffees to anyone who decides to stop on Friday and Monday.
"We expect a busy weekend for travel, and we want everyone to get where they need to go safely," RIDOT Director Peter Alviti, Jr. said. "We hope people, especially those traveling long distances, will avail themselves of this promotion and take a break to refresh themselves so they can remain alert behind the wheel. And we also want to remind people to never drive drunk or high, don't text and drive, buckle up, and slow down."
According to the National Highway Traffic Safety Administration (NHTSA), drowsiness plays a role in tens of thousands of crashes every year. In 2021, there were nearly 700 fatalities reported across the United States related to drowsy driving. According to a study conducted by the AAA Foundation for Traffic Safety, roughly 41 percent of drivers said they've "fallen asleep or nodded off" at least once while driving.
"Drowsy driving is a significant traffic safety issue, particularly because people often underestimate the danger of driving tired and think they can push through the fatigue," said Mary Maguire, AAA Northeast Vice President of Public and Government Affairs. "Just one sleepless night can impact the ability to drive safely the following day, and missing just a couple of hours of sleep can increase our crash risk. We join RIDOT and the Rhode Island Police Chiefs Association in urging all travelers to drive well-rested, take breaks and prevent drowsy driving this Labor Day holiday."
For those planning to take a long road trip, officials recommend drivers get at least six hours of sleep the night before the trip; schedule time to take a brief break every two hours or every 100 miles of driving; and, when necessary, travel with and split driving time with another passenger.
"Being a safe driver means being an alert driver," said Chief Kevin Lynch, President of the Rhode Island Police Chiefs Association and Chief of Police for Bristol. "We all have a role in keeping our roadways safe every day and that means driving sober, paying attention, and staying awake."
The Visitor Center is located between Exit 4 (old Exit 2) and Exit 7 (old Exit 3), and approximately 6 miles north of the Rhode Island/Connecticut state line. RIDOT recently expanded its operating hours to offer 24-hour access to the Center's indoor restrooms.
---
What's happening on Interstate 95 RIGHT NOW! I-95 Real-time traffic information for cities along I-95. Maps show updates on road construction, traffic accidents, travel delays and the latest traffic speeds. Traffic cameras show congestion at a glance. Visit I-95 Traffic.
---
The I-95 Exit Guide is the Internet's largest and most complete website dedicated to Interstate 95 travelers. Find detailed exit service listings… lodging, camping, food, gas and more for every exit from Maine to Florida!
On the road? Why not take us with you. The I-95 Exit Guide is mobile-friendly and totally FREE. No App Required.
Traveling another route? Visit our growing family of exit guides: I-4 Exit Guide, I-5 Exit Guide, I-10 Exit Guide, I-75 Exit Guide, I-80 Exit Guide and I-95 Exit Guide. Detailed exit service listings… discount lodging, camping, food, gas and more for every exit along the way!