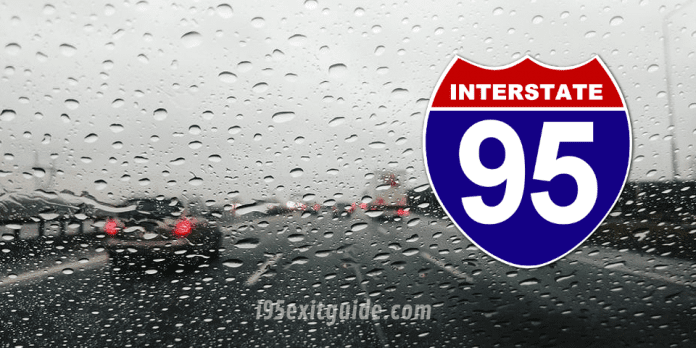 The National Weather Service (NWS) has issued a tropical storm warning for several counties in the south central and southeast portions of Georgia and a watch in other areas ahead of Hurricane Idalia. Governor Brian P. Kemp issued a state of emergency declaration for all of Georgia to provide for emergency assistance in anticipation of Hurricane Idalia and its effects on the counties in its path.

Georgia DOT is preparing on a statewide level in partnership with the Governor's Office, Georgia Emergency Management Agency, the National Weather Service and state and local officials. The traveling public's safety is a top priority as Georgia DOT readies for expected weather conditions. Maintaining Georgia's bridges and thousands of miles of state routes and interstates is essential before, during and after the storm.

Statewide, Georgia DOT crews are prepared to activate and deploy as needed.
Georgia DOT's Transportation Management Center (TMC) is currently monitoring traffic conditions statewide.
Crews are at the ready to respond to storm impacts in southern and coastal Georgia. For their safety, Georgia DOT will monitor weather conditions and will begin cleanup efforts to ensure roads are clear for emergency personnel use as soon as it is considered safe for crews to be out.
Currently Georgia DOT has nearly 1,200 employees statewide standing at the ready to respond to storm impacts, with access to over 1,100 pieces of vital equipment and vehicles that support their storm response.
Georgia DOT crews in the northern and middle parts of the state are prepared to mobilize for deployment to other parts of the state as needed.
Motorists are advised of the following:
Motorists traveling on interstates and state routes should be wary of the possibility of falling trees due to high winds. Georgia DOT is actively engaged in the removal of trees and overgrown brush along state rights-of-way in an effort to mitigate the possibility of falling trees across roadways, a particular danger during hurricanes and tropical storms.
Expected rainfall brings the possibility of flash flooding in some areas of Georgia. Motorists should take caution and be prepared to turn around when encountering water in the road. Do not drive around barricades. Vehicles can get swept away by as little as twelve inches of moving water.
Please do not attempt to clear debris from the roads. Downed live power lines can be entangled in fallen trees and branches and can be deadly, so please allow Georgia DOT and Georgia Power crews to do this important work safely.
Motorists are advised to treat intersections with non-operational signals as a four-way stop.
Residents choosing to leave south or coastal Georgia ahead of the storm are advised to consult 511, state maps and wayfinding apps to determine the best, least congested route to ensure safe travel.
To help facilitate easier travel, Georgia DOT has suspended construction work in southern and coastal Georgia. This includes all construction work at the I-16/I-95 interchange, effective immediately.
"We urge motorists to pay attention to warnings and advisories to stay off the roads due to the potential for tornadoes, extreme high winds, flash flooding and downed trees," said Emily Fish, Georgia DOT's Assistant State Maintenance Engineer – Emergency Operations.

Georgia DOT's maintenance staff and bridge inspectors will be available once the dangerous weather conditions subside to patrol the interstates, state roadways and bridges to assist in identifying potential hazards or negative impacts to travel. In the event that flooding occurs, for their safety crews will wait until water recedes to assess the situation. If motorists see flash flooding, trees down or other obstructions on roadways or bridges impeding travel, they are urged to contact 511 and speak with an operator to report the incidents. Again, due to the possibility of entangled power lines in downed trees, please do not try to clear debris. Instead, wait for Georgia DOT and Georgia Power crews. Motorists are also reminded to not hinder GDOT crews as they work to clear debris. Additionally, the public should monitor local radio and TV stations for the latest details on weather conditions and possible evacuations.
---
What's happening on Interstate 95 RIGHT NOW! I-95 Real-time traffic information for selected cities along I-95. Maps show updates on road construction, traffic accidents, travel delays and the latest traffic speeds. Traffic cameras show congestion at a glance. Visit I-95 Traffic.
---
The I-95 Exit Guide is the Internet's largest and most complete website dedicated to Interstate 95 travelers. Find detailed exit service listings… lodging, camping, food, gas and more for every exit from Maine to Florida!
On the road? Why not take us with you. The I-95 Exit Guide is mobile-friendly and totally FREE. No App Required.
Traveling another route? Visit our growing family of exit guides: I-4 Exit Guide, I-5 Exit Guide, I-10 Exit Guide, I-75 Exit Guide, I-80 Exit Guide and I-95 Exit Guide. Detailed exit service listings… discount lodging, camping, food, gas and more for every exit along the way!