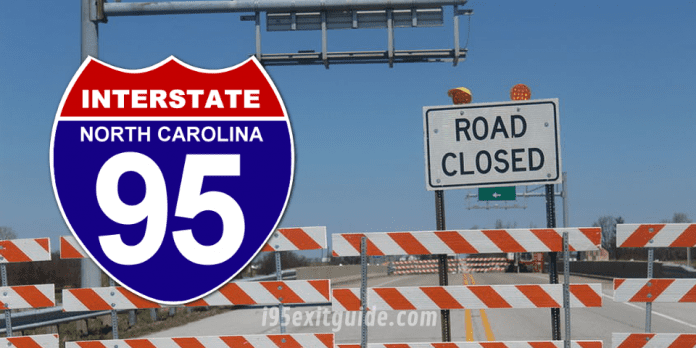 North Carolina I-95 Closure Update – Tuesday, October 11, 2016 @ 6:00 pm.
The following I-95 road closures have been reported by the North Carolina Department of Transportation:
I-95 Southbound is closed between Exit 56 (US-301) and Exit 13 (I-74), in Robeson and Cumberland County.
I-95 Northbound is closed between Exit 13 (I-74) and Exit 22 (US-301), in Robeson County.
The road will remain closed in those locations until further notice. Motorists are advised to seek an alternate route and to follow the instructions of local law enforcement.
Travelers heading South on I-95 are advised to use the following detour:
Take Exit 138-B (US-64 West).
Continue on US-64 West to Exit 419, I-440 West/US-1 South to US-501 South,
turn left onto US-501 South, continue on US-501 South to reaccess I-95.
Travelers heading North on I-95 from South Carolina are advised to take the following detour:
Take Exit 1 to US-501 North and continue to US-1 North
follow US-1 North to US-64 East continue on US-64 East to I-440 East to Exit 14 (US-64 East) and continue on US-64 East to reaccess I-95