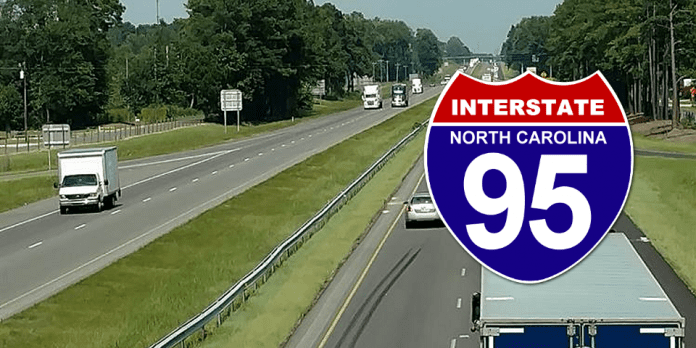 North Carolina Department of Transportation (NCDOT) contractors are in the final stages of a multi-year construction effort aimed at doubling the traffic capacity on I-95. This extensive project spans 18.2 miles and is presently 82 percent finished. While some finishing touches will continue into 2025, motorists will soon experience the benefits of two extra lanes in both directions on this highway. This expansion promises reduced congestion and enhanced safety.
Contractors have also demolished and rebuilt eight out of the nine bridges as part of this project. The upgraded bridges will support the extra lanes and provide increased clearance of around 17 feet, enabling taller trucks and heavier loads. These actions aim to bring this vital North Carolina highway, initially built in the late 1950s, up to modern standards.
The North Carolina DOT has given the green light for an extension of the I-95 modernization project, which will expand the updated section to approximately 25 miles. This project is budgeted at an estimated $692 million.
Work is in progress from exits 55 to 71, and there's ongoing work from exit 71 to exit 81, which extends slightly beyond the major intersection with I-40. The anticipated completion date for this second major section is 2026.
Between exits 55 and 71, the project involves replacing six interchanges with new overpasses, loops, and ramps to better accommodate current traffic demands. Additionally, service roads will be reconfigured to enhance safety and alleviate congestion.
---
What's happening on Interstate 95 RIGHT NOW! I-95 Real-time traffic information for selected cities along I-95. Maps show updates on road construction, traffic accidents, travel delays and the latest traffic speeds. Traffic cameras show congestion at a glance. Visit I-95 Traffic.
---
The I-95 Exit Guide is the Internet's largest and most complete website dedicated to Interstate 95 travelers. Find detailed exit service listings… lodging, camping, food, gas and more for every exit from Maine to Florida!
On the road? Why not take us with you. The I-95 Exit Guide is mobile-friendly and totally FREE. No App Required.
Traveling another route? Visit our growing family of exit guides: I-4 Exit Guide, I-5 Exit Guide, I-10 Exit Guide, I-75 Exit Guide, I-80 Exit Guide and I-95 Exit Guide. Detailed exit service listings… discount lodging, camping, food, gas and more for every exit along the way!