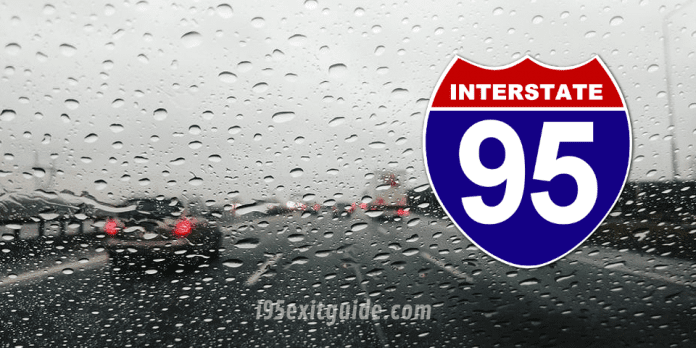 Tropical Storm Idalia is anticipated to become a significant threat to Florida this week, as weather experts say the storm may rapidly strengthen to become a serious major hurricane over the Gulf of Mexico before making landfall in Florida.
There is currently an 'extreme' risk for impacts in a specific area of the Sunshine State. This region is centered around the Big Bend area, which connects the Gulf coasts of the panhandle and peninsula. This particular zone faces the highest risk for severe and life-threatening conditions, including storm surge flooding, strong winds, and heavy rainfall. This is due to the approach of Hurricane Idalia, expected around the middle of the week.
While Idalia's strength is predicted to gradually weaken after making landfall, the risks won't be confined solely to the Gulf Coast and Florida. A significant portion of the Southeast region will face potential hazards, including flooding, strong winds, and coastal effects. That said, travel along major Interstate highways I-4, I-10, I-75, and I-95 may be severely impacted. More spacifically:
Interstate 4 from Tampa to Daytona
Interstate 10 from Pensacola to Jacksonville
Interstate 75 from Atlanta, Georgia to Orlando
Interstate 95 from Daytona Beach to Richmond, Virginia
Expect rainfall ranging from 4 to 8 inches and wind gusts of at least 40 mph throughout a good portion of Georgia and the Carolinas until the end of the week.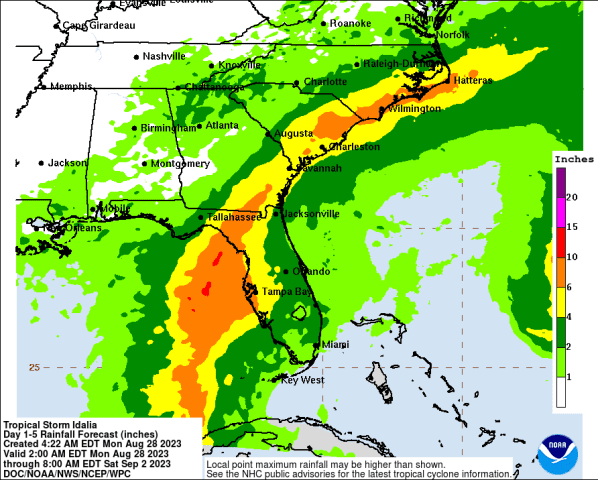 In anticipation of Idalia's arrival, it's important for both residents and tourists along Florida's Gulf coast to start preparing. It's recommended to have a clear plan in case local officials issue an evacuation order.
The National Hurricane Center has already issued hurricane watches for Florida in anticipation of Idalia's arrival. These hurricane watches are currently in effect for areas excluding Tallahassee, Jacksonville, and Punta Gorda.
---

What's happening on Interstate 95 RIGHT NOW! I-95 Real-time traffic information for selected cities along I-95. Maps show updates on road construction, traffic accidents, travel delays and the latest traffic speeds. Traffic cameras show congestion at a glance. Visit I-95 Traffic.
---
The I-95 Exit Guide is the Internet's largest and most complete website dedicated to Interstate 95 travelers. Find detailed exit service listings… lodging, camping, food, gas and more for every exit from Maine to Florida!
On the road? Why not take us with you. The I-95 Exit Guide is mobile-friendly and totally FREE. No App Required.
Traveling another route? Visit our growing family of exit guides: I-4 Exit Guide, I-5 Exit Guide, I-10 Exit Guide, I-75 Exit Guide, I-80 Exit Guide and I-95 Exit Guide. Detailed exit service listings… discount lodging, camping, food, gas and more for every exit along the way!