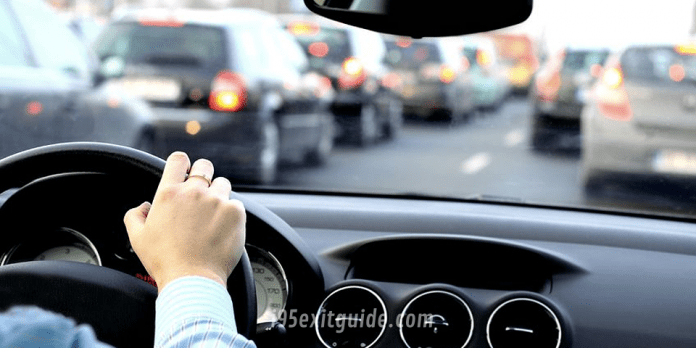 According to the American Automobile Association (AAA) and INRIX, drivers should expect the longest travel delays heading into the holiday weekend, particularly during the afternoons on Thursday, June 30 and Friday, July 1 as commuters leave work early and mix with holiday travelers. Drivers in major U.S. metros could experience double the travel times compared to a normal trip.
"Even with gas hitting record prices, travelers are still eager to hit the road this summer. We expect nationwide travel times to increase about 50% compared to normal. Drivers around major metro areas must be prepared for significantly more delays," says Bob Pishue, Transportation Analyst, INRIX. "Knowing when and where congestion will build can help drivers avoid the stress of sitting in traffic. Our advice is to avoid traveling on Thursday and Friday afternoon."
Here are the worst days and times for hitting the highways during this July 4 holiday:
Thursday, June 30, 2022:
Worst Time: 2:00 PM – 8:00 PM
Best Time: Before 7:00 AM / After 8:00 PM
Friday, July 1, 2022:
Worst Time: 12:00 PM – 9:00 PM
Best Time: Before 10:00 AM / After 9:00 PM
Saturday, July 2, 2022:
Worst Time: 2:00 PM – 4:00 PM
Best Time: Before 12:00 PM / After 7:00 PM
Sunday, July 3, 2022:
Worst Time: Low congestion expected all day
Best Time: Low congestion expected all day
Monday, July 4, 2022:
Worst Time: Low congestion expected all day
Best Time: Low congestion expected all day
For purposes of this forecast, the Independence Day holiday travel period is defined as the five days from Thursday, June 30 to Monday, July 4. The five-day holiday length is consistent with previous holiday periods.
About AAA
Started in 1902 by automotive enthusiasts who wanted to chart a path for better roads in America and advocate for safe mobility, AAA has transformed into one of North America's largest membership organizations. Today, AAA provides roadside assistance, travel, discounts, financial and insurance services to enhance the life journey of 62 million members across North America, including 56 million in the United States. To learn more about all AAA has to offer or to become a member, visit AAA.com.
About INRIX
INRIX is the global leader in connected car services and transportation analytics. Leveraging big data and the cloud, INRIX delivers comprehensive services and solutions to help move people, cities and businesses forward. INRIX's partners are automakers, governments, mobile operators, developers, advertisers, as well as enterprises large and small.
---
For more I-95 travel info, visit www.i95exitguide.com, the Internet's largest and most complete website devoted to America's Interstate Main Street. Detailed exit service listings… discount lodging, camping, food, gas and more for every exit from Maine to Florida!
Traveling another route? Visit our growing family of exit guides: I-4 Exit Guide, I-5 Exit Guide, I-10 Exit Guide and I-75 Exit Guide.