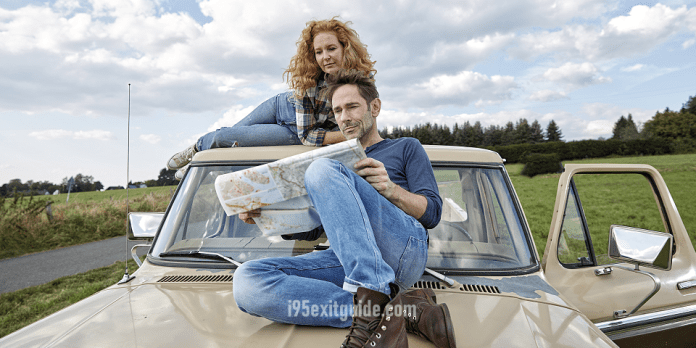 On the East Coast, travelers have an abundance of vacation destinations to choose from, and the preferred route to reach them is Interstate 95. Spanning from Northern Maine to Southern Florida, I-95 covers a vast stretch of territory. Based on lodging reservation data and travel research inquiries logged on our website, we have identified the top 5 Memorial Day holiday destinations that I-95 travelers have selected for 2023.
1. Boston, Massachusetts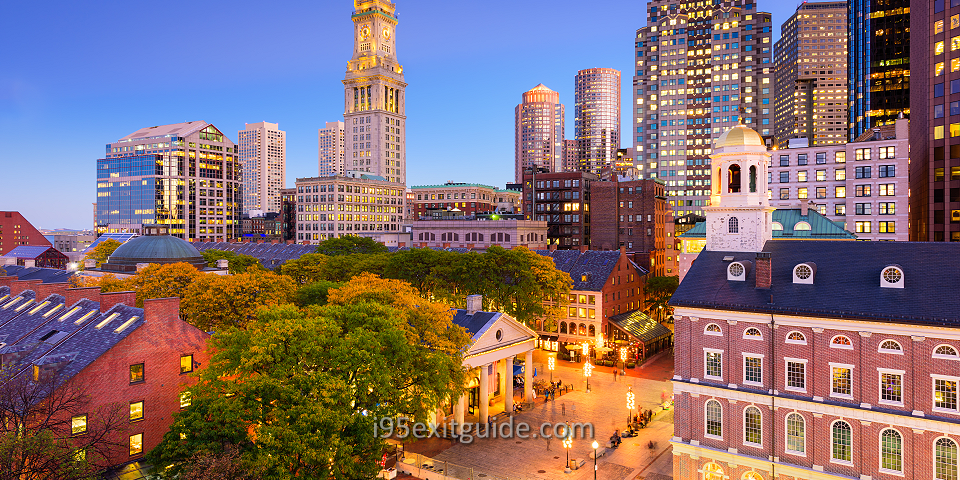 For the past several years Boston has been I-95 travelers choice for a Memorial Day weekend getaway. With its rich historical significance, the city offers a captivating experience for history enthusiasts. You can immerse yourself in American history by visiting iconic sites like the Freedom Trail, Paul Revere's House, and the USS Constitution Museum.
Moreover, Boston hosts various Memorial Day events and parades, creating a patriotic atmosphere and providing an opportunity to pay tribute to fallen heroes. The pleasant late May weather is perfect for outdoor activities, allowing you to explore the city's beautiful parks, take a leisurely stroll along the Charles River Esplanade, or have a relaxing picnic at Boston Common.
In addition to its historical and outdoor attractions, Boston boasts a vibrant arts and culture scene. You can delve into the city's artistic offerings by visiting world-class museums such as the Museum of Fine Arts and the Isabella Stewart Gardner Museum. If you're interested in performing arts, catch a performance at the renowned Boston Symphony Orchestra or the Boston Ballet.
Memorial Day weekend often coincides with various festivals and events in Boston, providing an opportunity to partake in special exhibitions, music concerts, or food festivals. Sports enthusiasts will appreciate Boston's passionate sports culture, with opportunities to watch a game at Fenway Park, home of the Boston Red Sox, or enjoy basketball with the Boston Celtics at the TD Garden.
Lastly, Boston's diverse culinary scene offers a range of dining options. From fresh seafood to international cuisines, you can savor delicious meals and experience the city's gastronomic delights.
2. Miami, Florida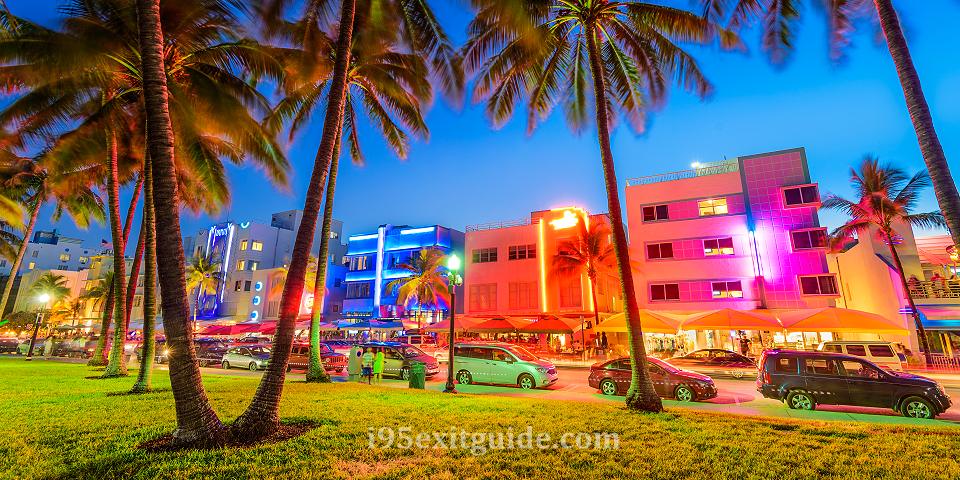 Miami, Florida is an excellent destination to visit for Memorial Day weekend due to several enticing factors. First and foremost, the city is renowned for its beautiful beaches, with South Beach being a world-famous hotspot for sunbathing, relaxation, and the lively beach scene. Other picturesque beach options include Key Biscayne and Crandon Park. Miami's diverse neighborhoods, such as Little Havana and Wynwood, provide an immersive cultural experience, where you can explore vibrant streets adorned with street art, visit art galleries, savor authentic cuisine, and embrace the city's Latin and Caribbean influences.
Furthermore, Miami hosts a variety of exciting events and celebrations during Memorial Day weekend. The city comes alive with beach parties, music festivals, and concerts, creating a festive and energetic atmosphere for visitors to enjoy. With its coastal location, Miami offers a range of water activities such as snorkeling, scuba diving, paddleboarding, and boat tours, allowing you to explore the mesmerizing coastline and vibrant marine life.
Miami's nightlife scene is legendary, with numerous clubs, bars, and lounges where you can dance the night away and enjoy live music performances. For those seeking cultural entertainment, Miami offers theaters and the prestigious Adrienne Arsht Center for the Performing Arts. Culinary enthusiasts will be delighted by Miami's diverse culinary scene, featuring fresh seafood, Latin American flavors, and innovative culinary creations by renowned chefs.
In addition to its recreational and cultural offerings, Miami is a shopper's paradise, with luxury boutiques, designer stores, and bustling outdoor markets to explore. The city is also home to numerous art galleries and museums, showcasing contemporary and modern art.
Miami's combination of beautiful beaches, vibrant culture, Memorial Day events, water activities, nightlife, culinary scene, and shopping opportunities make it an ideal destination to visit and create lasting memories during Memorial Day weekend.
3. Washington, DC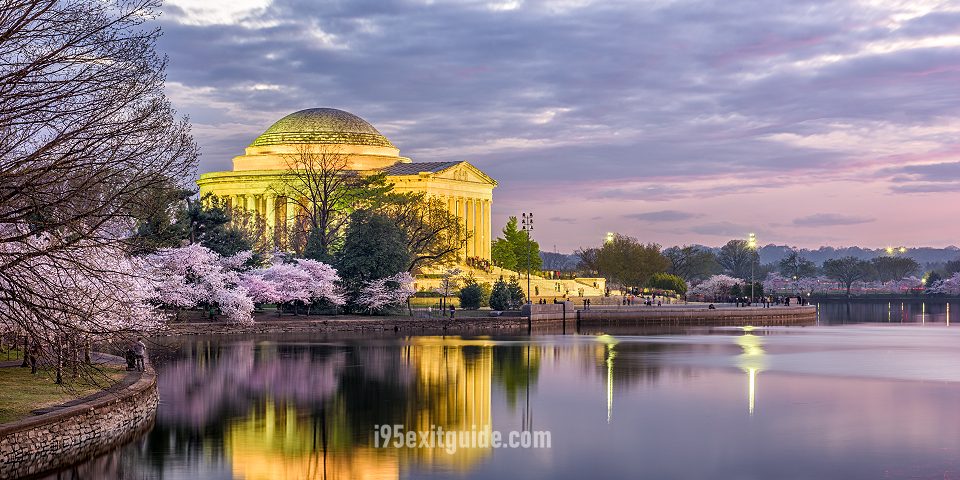 Washington, D.C. is an exceptional destination to visit for Memorial Day weekend due to its numerous compelling features. The city hosts the renowned National Memorial Day Parade, a major highlight of the weekend, showcasing patriotic floats, marching bands, and military units. Washington, D.C. is home to iconic memorials and monuments, such as the Lincoln Memorial, Vietnam Veterans Memorial, Korean War Veterans Memorial, and World War II Memorial, where visitors can pay their respects and reflect on the sacrifices of servicemen and women.
Just across the Potomac River, Arlington National Cemetery is a somber and sacred site to visit. During Memorial Day weekend, special ceremonies and events take place, including the poignant "Flags-In" tradition, where volunteers place flags on each grave. The city's Smithsonian museums, including the National Air and Space Museum and the National Museum of American History, offer a chance to explore the country's history, culture, and artistic achievements, with the added benefit of most museums being free to visit.
Additionally, Memorial Day weekend often coincides with the lingering bloom of cherry blossoms around the Tidal Basin, creating a picturesque setting for walks, picnics, and boat rides. Washington, D.C. also boasts a vibrant cultural scene, where visitors can enjoy performances at the Kennedy Center for the Performing Arts or explore charming neighborhoods like Georgetown and Dupont Circle, known for their diverse culinary offerings, shops, restaurants, and cafes.
Furthermore, the city is rich in historical landmarks and government institutions that reflect the nation's democratic heritage. Visitors can tour the U.S. Capitol, the White House Visitor Center, and the Library of Congress, gaining insights into the workings of American democracy and experiencing the historical significance of these landmarks.
With its National Memorial Day Parade, memorials and monuments, Arlington National Cemetery, Smithsonian museums, cherry blossoms, cultural scene, diverse culinary offerings, and historical landmarks, Washington, D.C. offers a remarkable destination to visit and pay tribute to the importance of Memorial Day.
4. Cape Cod, Massachusetts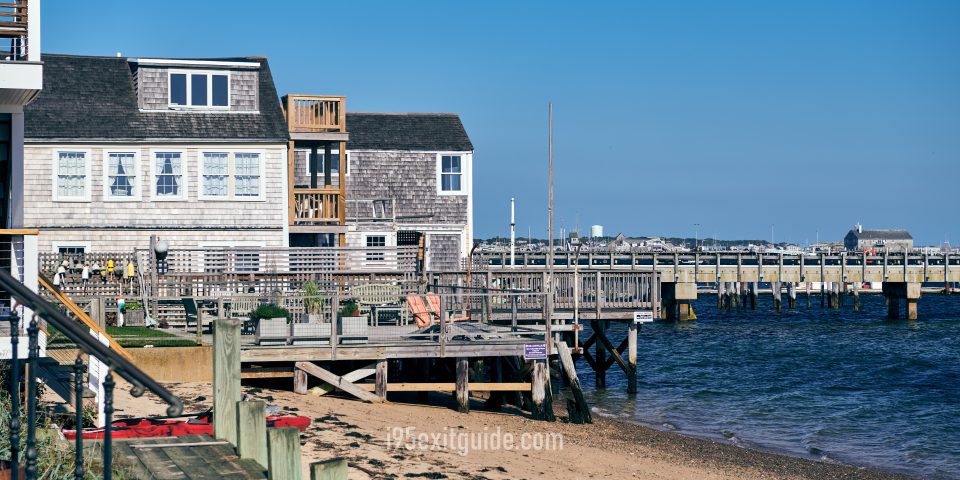 Cape Cod is an exceptional destination to visit for Memorial Day weekend due to its captivating offerings. The region is renowned for its stunning beaches, where visitors can bask in the sun, swim in the Atlantic Ocean, and take in the picturesque coastal scenery. Nauset Beach, Coast Guard Beach, and Race Point Beach are among the popular choices for beachgoers.
Outdoor enthusiasts will find plenty to enjoy on Cape Cod. Memorial Day weekend presents an ideal opportunity to explore the area's natural beauty through activities such as hiking or biking along the scenic Cape Cod Rail Trail, kayaking or paddleboarding in serene ponds and bays, or embarking on boat tours to observe whales and seals in their natural habitats.
The Cape Cod National Seashore is a standout feature, stretching across 40 miles of pristine coastline. Visitors can revel in breathtaking views, traverse nature trails, and visit informative visitor centers that shed light on the region's rich history and ecological importance.
Cape Cod's charming towns and villages add to its allure. Provincetown, Chatham, and Hyannis are among the delightful locations where visitors can experience New England charm, exploring quaint shops, art galleries, historic sites, and enjoying exceptional dining options.
The region's reputation for fresh seafood is another draw. Cape Cod is renowned for its succulent lobster and clams, which can be savored at local seafood shacks, waterfront restaurants, and fish markets.
Memorial Day weekend on Cape Cod is also enlivened by festivals and events. Visitors might encounter arts and crafts fairs, music concerts, or local parades, contributing to the festive ambiance.
Cape Cod's historical and cultural sites further enrich the experience. From the iconic Pilgrim Monument in Provincetown to the Cape Cod Museum of Art in Dennis and the Cape Cod Maritime Museum in Hyannis, there are numerous opportunities to delve into the region's captivating history and culture.
Cape Cod's beautiful beaches, outdoor activities, Cape Cod National Seashore, charming towns, fresh seafood, festivals, and historical sites make it an outstanding choice for a memorable Memorial Day weekend getaway.
5. Savannah, Georgia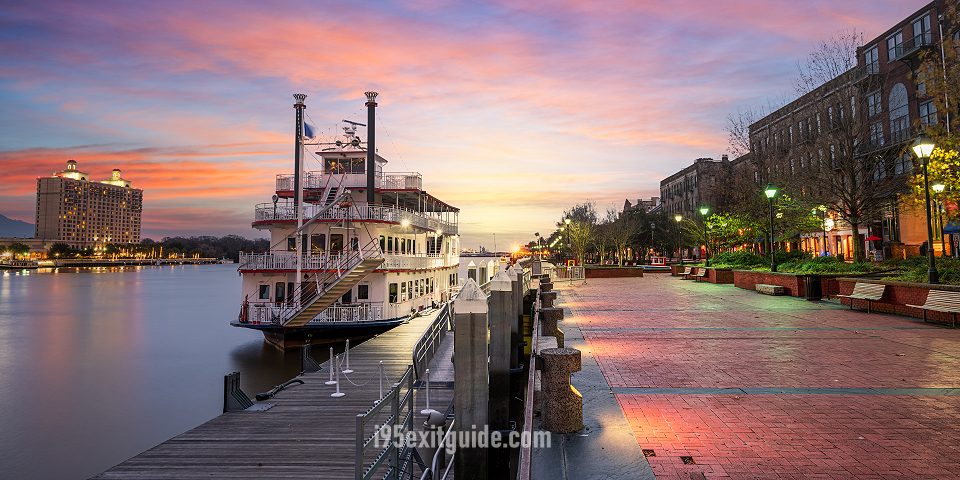 Savannah, Georgia is an exceptional destination to visit for Memorial Day weekend due to its enticing features. The city's rich history and architecture are showcased in its well-preserved historic district, where visitors can explore charming cobblestone streets, admire stunning architecture, and relax in beautiful squares adorned with lush greenery. Landmarks such as the Owens-Thomas House, Telfair Museums, and the historic Bonaventure Cemetery provide insights into Savannah's fascinating past.
Savannah is renowned for its warm Southern charm and hospitality, offering a friendly and welcoming atmosphere to visitors. Walking along River Street, enjoying horse-drawn carriage tours, and indulging in delicious Southern cuisine at local restaurants allow visitors to fully immerse themselves in the city's delightful ambiance.
The vibrant arts and culture scene in Savannah adds another layer of appeal. Numerous art galleries, theaters, and museums showcase both local and international talent, while Memorial Day weekend often features special events such as art festivals and live performances.
Savannah's picturesque waterfront along the Savannah River provides a beautiful setting for leisurely walks, riverboat cruises, and dining at waterfront restaurants. The city also offers lovely parks and outdoor spaces, including the iconic Forsyth Park with its famous fountain, as well as the Wormsloe Historic Site, which features an enchanting oak-lined avenue.
For those seeking a thrilling experience, Savannah's ghost tours and haunted history are a notable attraction. Memorial Day weekend offers the opportunity to join guided tours that delve into the city's eerie legends and spooky tales, adding an exciting twist to the visit.
While not directly located in Savannah, nearby Tybee Island is easily accessible and offers beautiful beaches, a historic lighthouse, and a relaxed beach town atmosphere, making it a great side trip during Memorial Day weekend.
Savannah's rich history, Southern charm, vibrant arts and culture, picturesque waterfront, outdoor spaces, ghost tours, and proximity to Tybee Island make it an exceptional choice for a memorable Memorial Day weekend getaway.
---
---
The I-95 Exit Guide is the Internet's largest and most complete website dedicated to Interstate 95 travelers. Find detailed exit service listings… lodging, camping, food, gas and more for every exit from Maine to Florida!
On the road? Why not take us with you. The I-95 Exit Guide is mobile-friendly and totally FREE. No App Required.
Traveling another route? Visit our growing family of exit guides: I-4 Exit Guide, I-5 Exit Guide, I-10 Exit Guide, I-75 Exit Guide, I-80 Exit Guide and I-95 Exit Guide. Detailed exit service listings… discount lodging, camping, food, gas and more for every exit along the way!