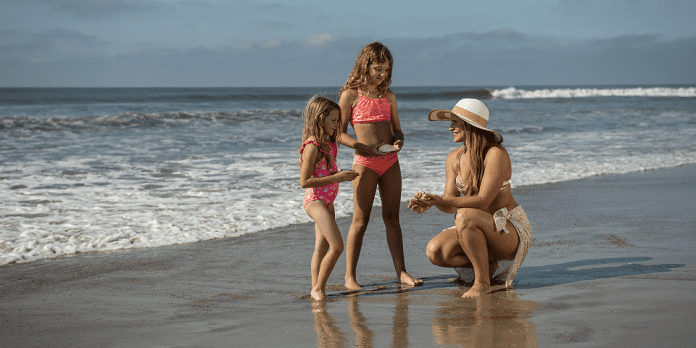 Onslow County is a coastal playground on the shores of central North Carolina. Visitors are welcomed here with a host of activities and attractions that allow fun on land and on water. Near I-95, north of Wilmington and east of Raleigh and I-40, Onslow offers easy access for travelers.
Downtown Swansboro (Front Street, Historic Downtown) is a centerpiece of Onslow County. It's been called a quintessential seaside town where local restaurants and shops line the downtown streets and overlook the active harbor. Finding that special souvenir and enjoying the coastal cuisine are favorite pastimes here, but the waterfront views and public boardwalks, docks and parks draw everyone to the water's edge. The walkways, picnic areas, boardwalks and docks of Bicentennial Park (104 East Corbett Avenue, Swansboro, North Carolina 28584; 910-326-2600) line the Swansboro waterfront and other area parks offer more of the same.
For those who want guided tours of the waterways, charters depart from Swansboro's docks, as well. Lady Swan Boat Tours (139 Front Street, Swansboro, North Carolina 28584; 910-325-1200) offers nature tours and sunset cruises aboard a comfortable 40-foot sailing vessel. There are scheduled tours but private trips are available as well. With Marsh Cruises (910-330-8750), the captain welcomes visitors aboard his 23-foot Bay Rider Skiff and into a world of wonder. Seeing wildlife in natural habitats, searching for sand dollars and discovering sharks' teeth are all part of the Marsh Cruise experience. Pogie's Fishing Center (114 East Corbett Avenue Swansboro, North Carolina 28584; 910-325-7876) offers fishing trips, guided tours and more. Boat and kayak rentals, nature cruises and boat taxis are all options.
Nearby, Hammocks Beach State Park (1572 Hammocks Beach Road, Swansboro, North Carolina 28584; 910-326-4881) gives visitors an amazing interpretive overview at its mainland visitor center, surrounded by hiking trails and featuring a waterfront gazebo. From its boardwalk, visitors can launch a kayak or canoe and enjoy the park's paddling trails or board the ferry to Bear Island. This four-mile-long barrier island, with its unspoiled beaches and primitive campsites, is a popular destination for adventurers of all ages. (Note: Check the park's website for seasonal and operational changes in ferry schedule and campsite/facilities availability.) Paddle NC (910-612-3297) offers seasonal kayak, canoe and stand-up paddle board tours and rentals in the park. For anglers, casting a line for puppy drum, flounder, trout and blue fish is a favorite challenge.
Fishing in nearby Sneads Ferry also offers options for any angler's interests. Reel Livin' Fishing Charters (132 Gull Drive, Sneads Ferry, North Carolina 28460; 910-330-7785) offers family fun trips including shrimping and crabbing adventures, in addition to traditional fishing charters. Other charter options include offshore adventures with Big Rock Blue Marlin Tournament winner, Pelagic Hunter Sportfishing (123 Page Street, Sneads Ferry, North Carolina 28460; 910-330-7548), and inshore options such as Just Got Reel (110 South Marine Boulevard, Jacksonville, North Carolina 28540; 910-330-7442), Fishbones Inshore Fishing Charters (610 Williams Street, Jacksonville, North Carolina 28540; 910-358-2692) or others.
North Topsail Beach is a favorite for beach vacations on the North Carolina coast. White sand beaches welcome family vacationers, those looking for a coastal getaway and gatherings of all sizes. Luxurious resorts and classic beach houses line the coast, offering a variety of ways to enjoy the sun, sand and ocean waters. For day trips, there are public beach accesses and restaurants offering casual coastal specialties. The Seaview Fishing Pier (123 Fishing Pier Lane, North Topsail Beach, North Carolina 28460; 910-328-3172) is one of the longest on the North Carolina coast and is a favorite for both fishing and site seeing. It's also a great spot to grab fishing or beach supplies or a quick meal with a view.
Just inshore, the Onslow County Environmental Education Center (1330 NC Highway 210, Sneads Ferry, North Carolina 28460; 910-324-5008) invites visitors to its "Discover Onslow" exhibit which explores the ecology, geography, flora and fauna of the county.
Visit www.OnlyinOnslow.com for more information about all there is to see and do throughout this diverse coastal North Carolina destination. Lodging options in Onslow County include an extensive slate of national and local hotels and a variety of campgrounds, catering to RVs of all sizes and tent-campers, alike. Exclusive beachfront vacation rentals offer coastal comfort, as well.
Where to eat
Yana's (119 Front Street, Swansboro, North Carolina 28584; 910-326-5501) is known for its breakfast and lunch, fresh fruit fritters and 1950s décor.
Southern-style specialties are featured at the classic Riverview Café (619 Hall Point Road, Sneads Ferry, North Carolina 28460).
Boro (109 North Front Street, Swansboro, North Carolina 28584; 910-325-0502) boasts an eclectic menu with both regional and international flavors.