The leaves are turning, and a crisp autumn breeze is in the air. Thanksgiving is just around the corner, and it's the perfect time to start planning your getaway. I-95 and the eastern corridor of the United States offers a plethora of exciting destinations, each with its own unique charm and attractions. Whether you're looking for a bustling urban adventure or a tranquil retreat in nature, the East Coast has something for everyone. Here, we'll explore 10 cool places to visit conveniently located near Interstate 95 and the US East Coast for Thanksgiving 2023.
1. New York City, New York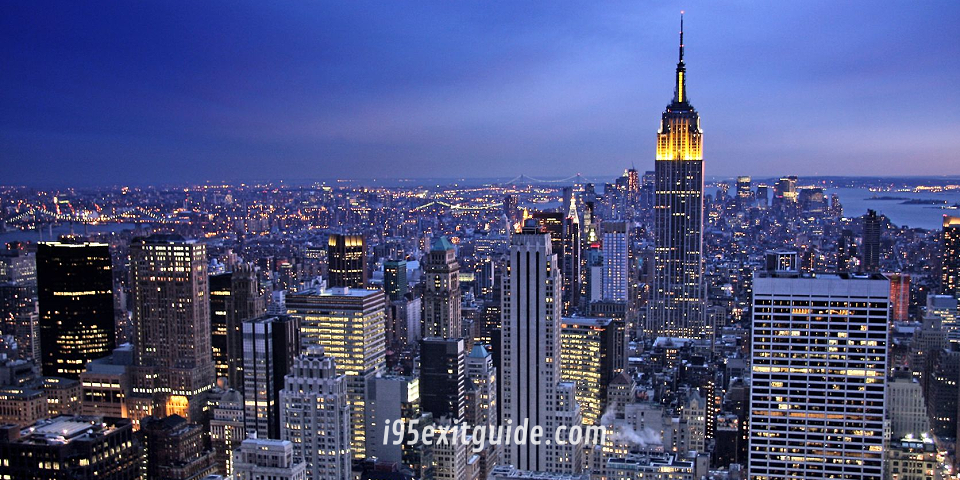 New York City is an iconic Thanksgiving destination. The city comes alive with the world-famous Macy's Thanksgiving Day Parade, featuring larger-than-life balloons, marching bands, and celebrity performances. It's a spectacle that's sure to delight visitors of all ages. After the parade, make your way to the iconic Rockefeller Center to witness the lighting of the massive Christmas tree, a magical moment that marks the start of the holiday season.
When it's time to feast, New York City offers an array of dining options. You can opt for a traditional Thanksgiving dinner at one of the city's renowned restaurants or explore the diverse culinary scene that NYC is famous for. With its festive decorations, sparkling lights, and the energy of the city, Thanksgiving in the Big Apple is truly a magical experience.
NEW YORK WEATHER
2. Plymouth, Massachusetts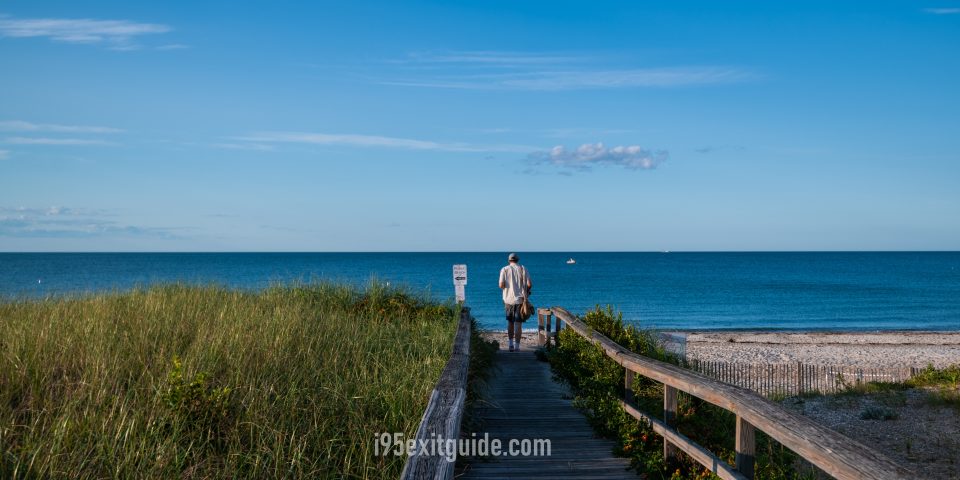 For a Thanksgiving steeped in history, there's no better place to visit than Plymouth, Massachusetts. This charming town is where the pilgrims and Native Americans shared the first Thanksgiving meal. You can explore the Plimoth Patuxet Museum, a living history museum that transports you back to the 17th century, providing a fascinating glimpse into life during that time.
A visit to the Mayflower II, a full-scale replica of the original Mayflower, is a must for history enthusiasts. The ship offers a hands-on experience, allowing you to learn about the challenges faced by the pilgrims on their historic voyage.
Thanksgiving dinner in Plymouth is a unique experience. Many local restaurants serve traditional Thanksgiving fare, and you can enjoy your meal while surrounded by the town's historic charm.
PLYMOUTH WEATHER
3. Charleston, South Carolina
Charleston exudes Southern charm, and its mild November climate makes it a delightful Thanksgiving destination. You can take a leisurely stroll through the city's historic district, where cobblestone streets and antebellum architecture create a captivating atmosphere.
One of the highlights of Charleston is its delectable low-country cuisine. Thanksgiving dinner in Charleston is a true delight, with local restaurants serving up a feast of Southern flavors. Don't forget to take in the waterfront views and relax in the tranquil surroundings.
CHARLESTON WEATHER
4. Cape Cod, Massachusetts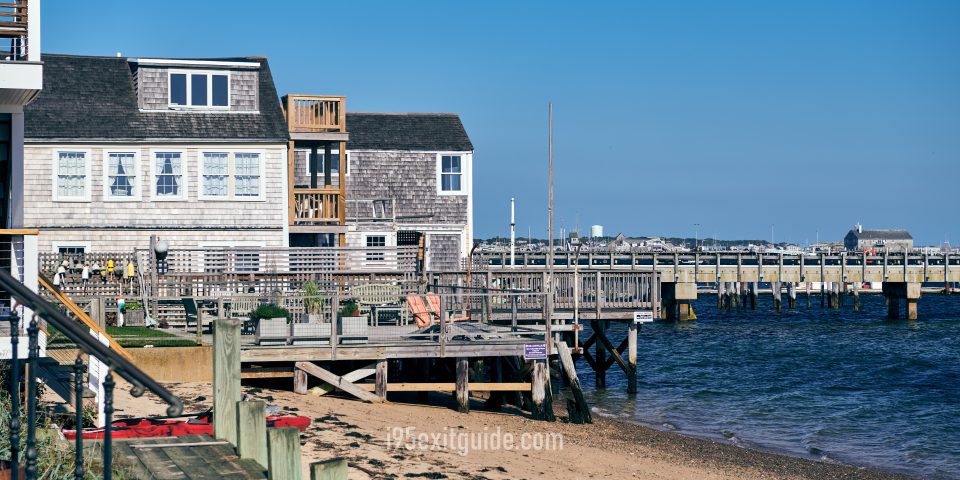 Escape to the serene shores of Cape Cod for a picturesque Thanksgiving getaway. The Cape offers a perfect blend of natural beauty and coastal charm. You can visit charming coastal towns, each with its unique character, and enjoy boutique shopping and scenic harbors.
Outdoor enthusiasts will appreciate the numerous opportunities for scenic hikes and outdoor adventures on the Cape. The fall foliage is particularly stunning, and there are plenty of trails to explore. And of course, no trip to Cape Cod is complete without savoring fresh seafood, making it a Thanksgiving feast to remember.
CAPE COD WEATHER
5. Washington, D.C.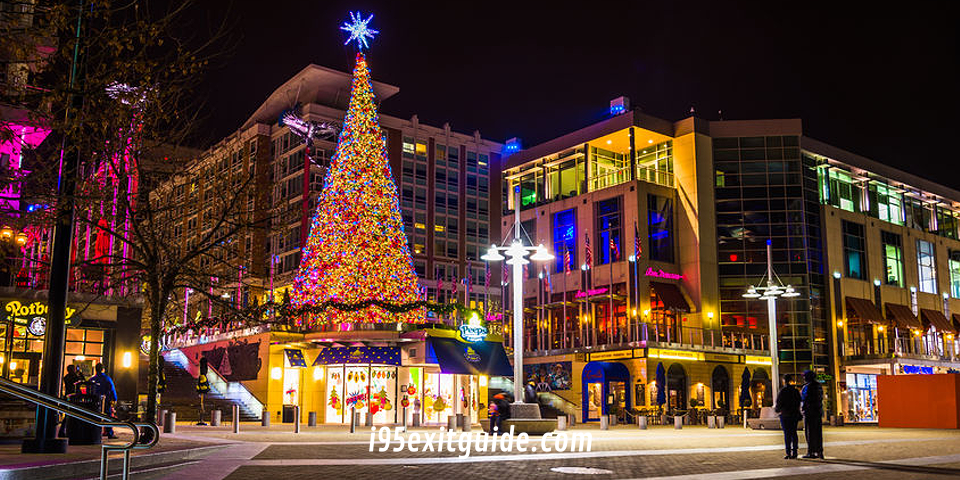 For a Thanksgiving with a touch of patriotism, consider visiting Washington, D.C. The nation's capital offers a unique and memorable experience. Explore the historic monuments and museums, including the Washington Monument, the Lincoln Memorial, and the Jefferson Memorial, all beautifully illuminated during the Thanksgiving season.
One of the most iconic Thanksgiving events in D.C. is the National Thanksgiving Turkey Presentation at the White House. It's a tradition where the President pardons a turkey, and it's a heartwarming event that embodies the holiday spirit.
When it comes to dining, you'll find a wide range of options, from traditional Thanksgiving feasts to contemporary culinary experiences. Washington, D.C., is a city of diverse tastes, and you're sure to find a restaurant that suits your preferences.
WASHINGTON D.C. WEATHER
6. Charleston, West Virginia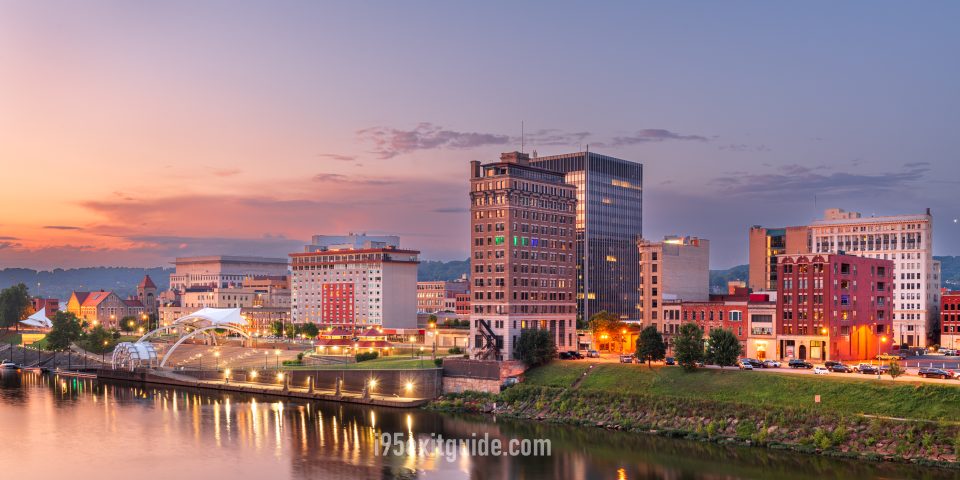 If you're seeking a more relaxed and cozy Thanksgiving, consider Charleston, West Virginia. This charming city is known for its beautiful autumn foliage, providing a picturesque backdrop for your holiday. Local restaurants offer delicious Thanksgiving dinners, and the warm hospitality of the city's residents adds to the experience.
Unique activities are abound in Charleston, West Virginia, such as craft fairs, holiday markets, and historical exploration. It's a great place to embrace the Thanksgiving spirit in a cozy setting.
CHARLESTON WEATHER
7. Philadelphia, Pennsylvania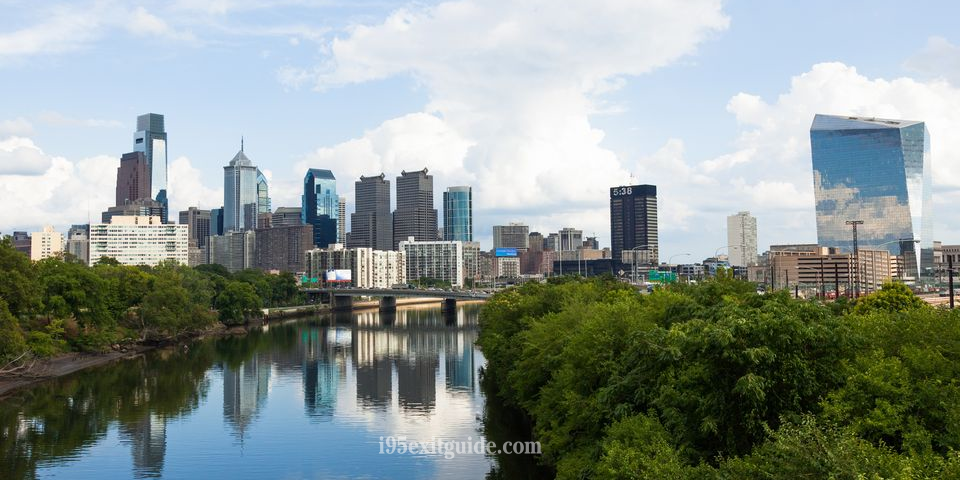 Philadelphia is a city rich in history and culture, making it an ideal Thanksgiving destination for history buffs. You can explore Independence Hall, where the Declaration of Independence and the United States Constitution were debated and adopted. Nearby, you'll find the Liberty Bell, a symbol of American freedom.
And while you're in the city, don't miss the opportunity to indulge in an iconic Philly cheesesteak. Philadelphia's diverse food scene offers a wide range of culinary delights, making your Thanksgiving a unique and flavorful experience.
PHILADELPHIA WEATHER
8. Savannah, Georgia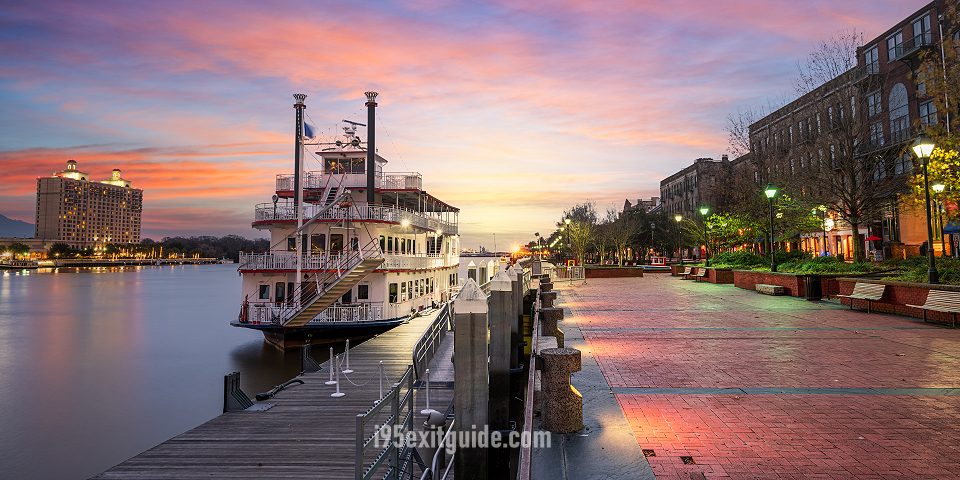 Savannah is known for its romantic ambiance and historic charm, making it an excellent choice for a Thanksgiving getaway. Take a leisurely stroll through Savannah's historic district, where cobblestone streets and antebellum architecture create a captivating atmosphere.
Enhance your Thanksgiving experience with a horse-drawn carriage ride through the city's enchanting streets. This romantic activity is a perfect way to embrace the spirit of the holiday. And when it's time to dine, you can enjoy fine dining at one of Savannah's renowned restaurants, experiencing true Southern hospitality.
SAVANNAH WEATHER
9. Acadia National Park, Maine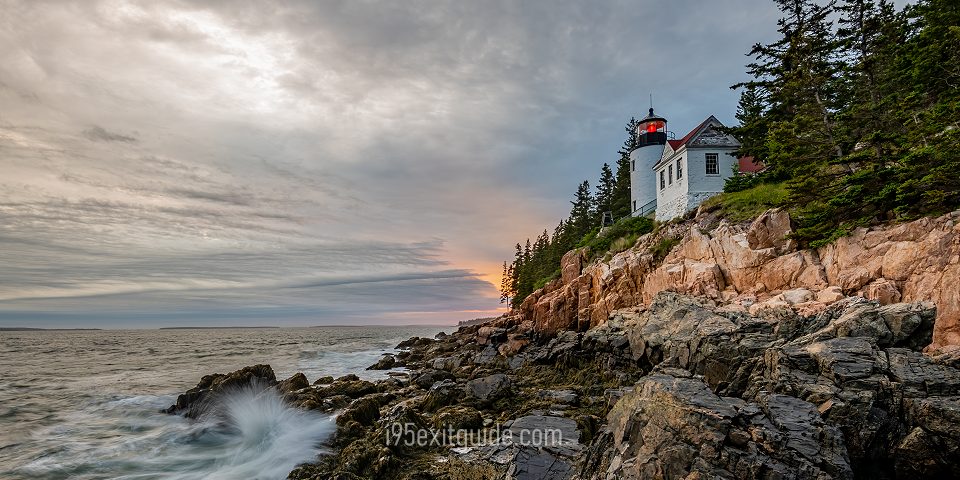 For nature enthusiasts, Acadia National Park in Maine offers a stunning Thanksgiving retreat. Base your voyage in Bar Harbor. The fall foliage in Acadia National Park is a sight to behold, with colorful forests and scenic vistas. It's a perfect destination for those who want to immerse themselves in the beauty of the natural world.
The park provides a wealth of outdoor activities, from hiking its trails to enjoying the tranquility of its lakes. If you're feeling adventurous, consider camping in Acadia National Park and embracing birdwatching as you connect with the natural world.
ACADIA WEATHER
10. Newport, Rhode Island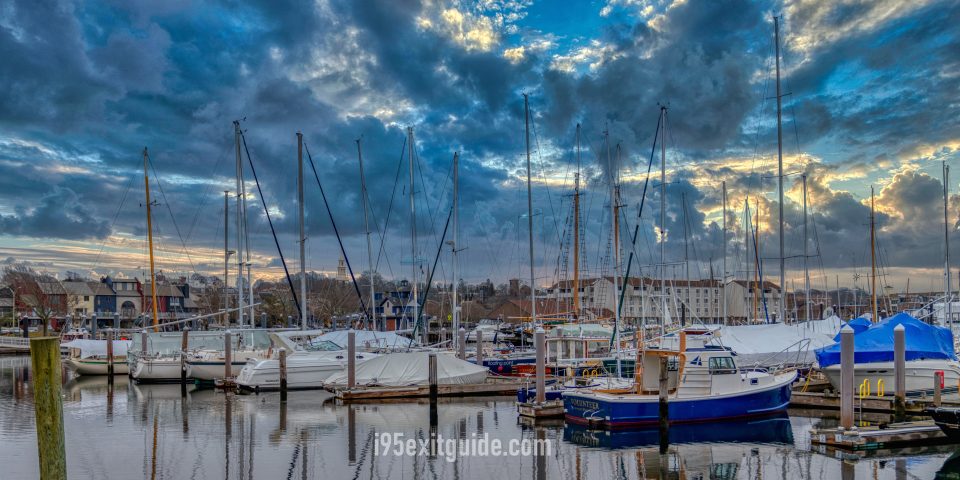 Newport, Rhode Island, offers opulence and coastal beauty, making it an ideal destination for those looking for an elegant Thanksgiving experience. The city is famous for its iconic mansions, beautiful beaches, and charming waterfront.
Touring the Newport mansions is a must. These grand estates harken back to the Gilded Age and offer a fascinating look into the opulence of the past. And if you're looking for a serene coastal atmosphere, Newport's beautiful beaches provide the perfect backdrop for your Thanksgiving celebration.
NEWPORT WEATHER
Thanksgiving is a time for gratitude and reflection, and what better way to celebrate than by exploring the beautiful and diverse destinations along the US East Coast? Whether you choose to admire the skyscrapers of New York City, step back in time in Plymouth, or relax in the charming South, I-95 and the East Coast offers a plethora of options for a Thanksgiving holiday you won't soon forget. So, pack your bags and make this Thanksgiving 2023 a memorable one by discovering the wonders of the East Coast. Each destination offers its unique charm and attractions, ensuring that your Thanksgiving celebration will be one for the books.
---
The I-95 Exit Guide is the Internet's largest and most complete website dedicated to Interstate 95 travelers. Find detailed exit service listings… lodging, camping, food, gas and more for every exit from Maine to Florida!
On the road? Why not take us with you. The I-95 Exit Guide is mobile-friendly and totally FREE. No App Required.
Traveling another route? Visit our growing family of exit guides: I-4 Exit Guide, I-5 Exit Guide, I-10 Exit Guide, I-75 Exit Guide, I-80 Exit Guide and I-95 Exit Guide. Detailed exit service listings… discount lodging, camping, food, gas and more for every exit along the way!