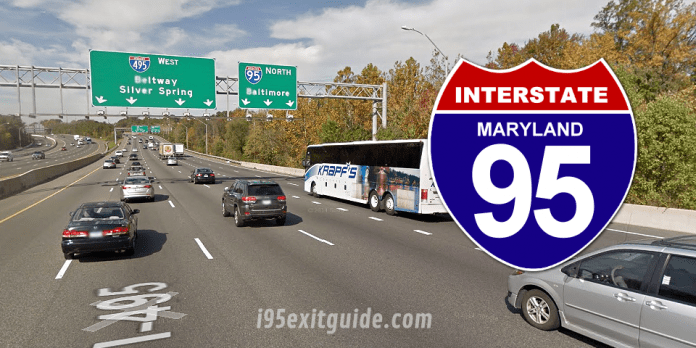 As the Thanksgiving holiday approaches, the Maryland Transportation Authority (MDTA) reminds motorists to travel during off-peak hours, stay alert and plan ahead to avoid travel delays. Based on traffic counts from previous years, Wednesday, Nov. 22, is expected to be the heaviest travel day, with many travelers also expected to hit the roads Tuesday, Nov. 21.
The MDTA anticipates a 1.5% increase in traffic volumes compared to last year's Thanksgiving holiday period. Between Tuesday, Nov. 21, and Sunday, Nov. 26, the MDTA expects more than 2.2 million travelers on its highways, bridges and tunnels:
Fort McHenry Tunnel (I-95) – more than 915,000 vehicles.
John F. Kennedy Memorial Highway (I-95) – nearly 800,000 vehicles.
William Preston Lane Jr. Memorial (Bay) Bridge (US 50/301) – more than 530,000 vehicles.
1.15 million vehicles are projected to travel the Francis Scott Key Bridge
(I-695), the Baltimore Harbor Tunnel (I-895), the Thomas J. Hatem Memorial Bridge (US 40) and the Governor Harry W. Nice Memorial Bridge (US 301) combined.
All figures represent traffic volumes in both directions.
The MDTA offers the following tips to help motorists reach their destinations safely:
Travel during off-peak hours to avoid significant delays. For the I-95 corridor, off-peak hours include:
Tuesday and Wednesday — before 6 a.m. and after 11 p.m.
Thursday through Sunday — before 9 a.m. and after 9 p.m.
IT CAN WAIT. Designated safe zones for texts and calls include the Maryland and Chesapeake House travel plazas on I-95 and other rest areas across the State.
Drunk Driving. Over the Limit. Under Arrest: The MDTA Police will remain vigilant and target impaired, aggressive and distracted drivers, seatbelt violators and criminal activity.
The MDTA Police and Vehicle Recovery Units will have additional patrols on duty to respond quickly to incidents and disabled vehicles during the holiday weekend. In addition, the MDTA will lift construction-related temporary lane closures at its facilities from 5 a.m. Wednesday, Nov. 21, to 9 a.m. Monday, Nov. 27.
Construction Reminders:
I-95 improvement project north of the Fort McHenry Tunnel is underway. Current traffic pattern features no left shoulder and only a small right shoulder on northbound I-95. All lanes are open in both directions.
I-895 Patapsco River Flats bridge deck and superstructure replacement continues. Current traffic pattern features two-way traffic (one adjacent lane in each direction) 24/7 on I-895 across the Patapsco Flats bridge near Baltimore/Washington Parkway. Motorists should consider I-95 as an alternate route.
For your SAFETY and the SAFETY of other motorists and emergency personnel:
Devote your full attention to driving – it is illegal to text and use hand-held cell phones while driving in Maryland.
Buckle Up! Every Seat. Every Time.
State law requires vehicles to move over when approaching an emergency vehicle or tow truck using visual signals. If you are unable to move over, slow down.
Obey posted speed limits and overhead lane-control signals.
Avoid changing lanes while traveling over bridges and through tunnels.
Headlights are required at all times on the Bay Bridge.
Keep your eyes on the road – do not sight-see.
Do not tailgate – keep a safe following distance.
Make sure your vehicle is "road ready."
If your vehicle becomes disabled, remain inside and call #77 for assistance.
When contacting a dispatch center, motorists should be prepared to provide:

The location of the emergency;
A call-back telephone number; and
Details of the incident/disabled vehicle or other circumstances.
---
For more I-95 construction info, visit www.i95exitguide.com, the Internet's largest and most complete website devoted to America's Interstate Main Street. Detailed exit service listings… discount lodging, camping, food, gas and more for every exit from Maine to Florida!
Traveling another route? Visit our growing family of exit guides: I-4 Exit Guide, I-5 Exit Guide,  I-10 Exit Guide , and I-75 Exit Guide.